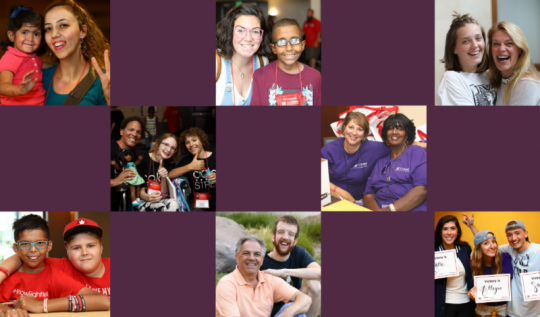 The Marfan Foundation, in association with Texas Children's Hospital, will hold its 35th Annual Conference in Houston, July 11-14, 2019, bringing together individuals and families with genetic aortic conditions from all over the country and all over the world. The conference features special offerings for people with Marfan syndrome, vascular Ehlers Danlos syndrome (vEDS), and Loeys Dietz syndrome.
The conference gives attendees an opportunity to meet leading doctors and researchers on these conditions, as well as hear about new medical and genetic research firsthand. Participants will also learn strategies for improving their quality of life and have numerous opportunities to network with other people who are also living with the same genetic aortic condition that they have.
"We are grateful to Texas Children's Hospital for making it possible for us to celebrate this important milestone conference, our 35th, in Houston, which offers some of the best care in the country for individuals and families with genetic aortic conditions," said Maya Brown-Zimmerman, who co-chairs the Foundation's conference planning committee.
Alix McLean Jennings, the other planning committee co-chair, added, "We are looking forward to a weekend filled with educational and social opportunities that are life-changing for our conference attendees of all ages."
"We are so proud to support The Marfan Foundation by hosting this important educational conference," said Dr. Shaine Morris, pediatric cardiologist at Texas Children's Hospital. "I know this event will serve as a great opportunity for patients and their families to connect with others who share similar diagnoses and learn from the best and brightest in our field."
Conference has Diverse Offerings
The conference begins with a patient health fair on July 11-12, when people who have a diagnosis or suspect that they have Marfan syndrome, vEDS, Loeys Dietz, or a related connective tissue condition have an opportunity to have individualized discussions regarding their condition with medical experts (by appointment only).
The official kick-off of the conference is the Victory Party on the afternoon of July 12, followed by a welcome dinner and awards ceremony that evening.
General conference sessions are on July 13, with medical presentations that feature a look back at 35 years of progress in the diagnosis and treatment of Marfan and related conditions and insights into what lies ahead. That afternoon, in addition to our traditional medical workshops, there are workshops tracks for vascular Ehlers-Danlos and Loeys Dietz syndrome, as well as new workshops on management of neonatal and severe forms of Marfan and Loeys-Dietz, contraception options and concerns, and pediatric neurosurgery.
After the general session, conference attendees can attend small-group workshops, led by physicians and other medical professionals, about specific medical concerns. Workshops continue on Sunday, July 14, with more of a focus on quality of life issues and coping strategies for different age groups. New Sunday workshops include loss and anger, transitioning your child to adult care, and positive psychology.
The teen and children's programs are bigger this year than ever. Fun, age-appropriate activities are planned for each group. However, the true value of the conference for the Foundation's young members is related to their self-esteem, peer support, and opportunity to make friends with others who are also affected by Marfan and related disorders.
Scholarships Available
Scholarships are available to help defray the cost of registration and accommodations. Scholarships are awarded based on review of the scholarship application form, which is due by April 15. Scholarships are only available for conference attendees who have a financial and/or medical need. Scholarships are partial and include one adult registration and two hotel nights. Children and teens are always free with one registered or scholarship adult (please note the deadline). Click here for more details and to access the application.
Important Deadlines
April 15, 2019 – Conference scholarship application deadline
April 15, 2019 – Free patient health screening application and medical records submission deadline
May 15, 2019 – Recipients of conference scholarships and patients with health screening appointments will be notified
June 15, 2019 – Children, teen, and young adult programs registration deadline
June 15, 2019 – Early registration deadline (reduced fee)
June 15, 2019 – by 6:00 PM EST – JW Marriott Houston reservation deadline
Complete conference details are available at Marfan.org/Conference19.
---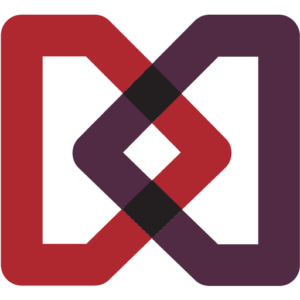 The Marfan Foundation is a nonprofit organization that saves lives and improves the quality of life of individuals with genetic aortic and vascular conditions including Marfan, Loeys-Dietz, and Vascular Ehlers-Danlos syndromes. Our vision is a world in which everyone with genetic aortic and vascular conditions can live their best life.
---