Como puede imaginar, este es un momento de mucho movimiento para la Fundación. Los cambios están ocurriendo literalmente hora por hora y estamos haciendo todo lo posible para estar al tanto de la situación, protegiendo e informando a nuestra preciada comunidad.
Hasta la fecha, no hemos cancelado ningún evento, pero tenemos varios aplazamientos, todos realizados en conjunto y después de consultarlos con voluntarios de alto nivel, ubicación por ubicación.
La información actual está disponible en nuestro sitio web.
Afortunadamente, con el uso de la tecnología, una excelente organización y excelentes sistemas operativos, podemos operar la Fundación de manera virtual, si es necesario. Mientras tanto, hemos implementado medidas estrictas de protección contra virus en nuestra oficina de Nueva York.
Independientemente de los desafíos en las próximas semanas, puedo asegurarles que estaremos aquí para ustedes y que seguiremos en pleno funcionamiento.
Planeamos lanzar el sitio web para el registro de la 36ª Conferencia Anual la próxima semana, con una política de cancelación generosa, como siempre, y somos cautelosamente optimistas de que procederá según lo planeado. Por lo general, la gran cantidad de registros se produce en las últimas 4-6 semanas antes de la conferencia. Lo que podemos prometerles es una experiencia maravillosa en Boston en julio.
Este es un momento maravilloso para ser voluntario o miembro de la comunidad de The Marfan Foundation. Somos pequeños pero poderosos a nuestra manera, tenemos una comunidad increíble, tenemos poca o ninguna burocracia y somos muy ágiles.
Como mencioné anteriormente, nuestra principal prioridad es y seguirá siendo nuestra comunidad. Con ese fin, tuvimos un maravilloso seminario web anoche sobre Sus inquietudes sobre el coronavirus, con tres de nuestros estimados miembros de la Junta Asesora Profesional. La grabación del seminario web está disponible en nuestro canal de YouTube. Ya sea que usted tenga síndrome de Marfan, Loeys-Dietz, Vascular Ehlers-Danlos o una afección relacionada, estamos aquí para ustedes hoy y todos los días.
Las grandes organizaciones brillan en momentos como estos y seguiremos brillando. No dude en ponerse en contacto conmigo en mweamer@marfan.org.
Que estén bien!
---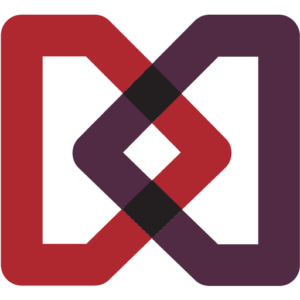 The Marfan Foundation is a nonprofit organization that saves lives and improves the quality of life of individuals with genetic aortic and vascular conditions including Marfan, Loeys-Dietz, and Vascular Ehlers-Danlos syndromes. Our vision is a world in which everyone with genetic aortic and vascular conditions can live their best life.
---