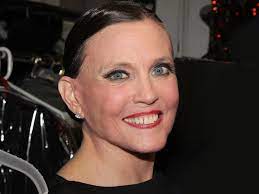 Heartworks Across America, The Marfan Foundation's signature event, will pay special tribute to Ann Reinking, who passed away suddenly in December 2020. Reinking, the Tony Award-winning actor, dancer, and choreographer who is best known as Roxie Hart in Chicago on Broadway, was a force in the Marfan syndrome community for more than twenty years. Marfan syndrome is a life-threatening multi-system condition; Ann's son Christopher was diagnosed with the condition when he was a toddler.
Heartworks, which is celebrating its 20th anniversary, is usually held in New York City. This year it will be virtual, streaming on June 24 at 8 pm Eastern time. Reinking had been artistic chair of the event for many years.
"Heartworks is special every year," said Cory Eaves, Chair of the Foundation's Board of Directors. "We are thrilled to bring it into homes across America so we can all celebrate the achievements of our honorees and provide a meaningful tribute to a woman who was so important to our community, Ann Reinking. We are grateful to our host, Karen Murray, dinner chair, Sinclair Li, the gala leadership council, and all of our sponsors for making this extraordinary evening possible."
Murray, who has served as chair of Heartworks since its inception, is proud of the $15 million the event has raised to date to support The Marfan Foundation's life-saving programs and services. This year, she is more determined than ever to continue her efforts on behalf of her friend, Ann Reinking.
"Annie was a beacon of hope, a shining star in the Marfan community," said Murray. "She was known to the world because of her incredible talent. To us, she was a treasured member of the Marfan family, and we all knew that her favorite role was that of mother to her son, Christopher. Her loss was incredibly difficult for our community and to all of us who were close to her."
Jill Martin, ten-time Emmy Award winning television personality will serve as master of ceremonies while several Broadway stars, including Ben Vereen, Joel Gray, Chita Rivera, and James Naughton, will either perform or make cameo appearances to pay tribute to Ann Reinking.
Ann Reinking and The Marfan Foundation
Ann Reinking's contributions to the Marfan and related conditions community go beyond her leadership role with the Heartworks gala. Through The Marfan Question, a comprehensive Q & A video series for parents that she conceived, supported, and starred in, to the In My Hands documentary, which featured children with Marfan, she gave hope and inspiration to families around the globe.
Annie has also been a long-time supporter of the Foundation's research program because she knew that the research meant hope for the future of Chris and all the other children with Marfan and related conditions.
Additional Honorees
The medical honorees, who will receive a Hero with a Heart Award are Dr. James Black, Chief of Vascular Surgery and Endovascular Therapy at Johns Hopkins Hospital, and the David Goldfarb, MD Professor of Surgery at Johns Hopkins University School of Medicine, and Dr. Firas Mussa, Professor of Surgery and Director of Vascular Research at the Zucker School of Medicine at Northwell Health in New York. Barbara Lerman, CPA, of Westchester, NY, is the recipient of the 2021 Karen Murray Inspiration of Excellence Award.
For more information on purchasing tickets and sponsorships, please visit the Heartworks Across America website or contact Deborah Goodman at dgoodman@marfan.org or 516-883-8712, ext. 154.
The Marfan Foundation
The Marfan Foundation's mission is to save lives and improve the quality of life of individuals with Marfan syndrome, Vascular Ehlers-Danlos syndrome (VEDS), Loeys-Dietz, and other genetic aortic and vascular conditions. We work tirelessly to advance research, serve as a resource for families and healthcare providers, and raise public awareness.
Learn more and get involved at www.marfan.org.
---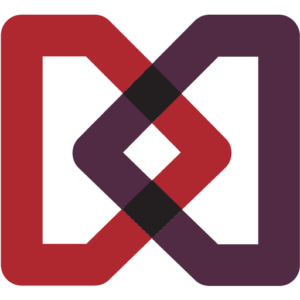 The Marfan Foundation is a nonprofit organization that saves lives and improves the quality of life of individuals with genetic aortic and vascular conditions including Marfan, Loeys-Dietz, and Vascular Ehlers-Danlos syndromes. Our vision is a world in which everyone with genetic aortic and vascular conditions can live their best life.
---