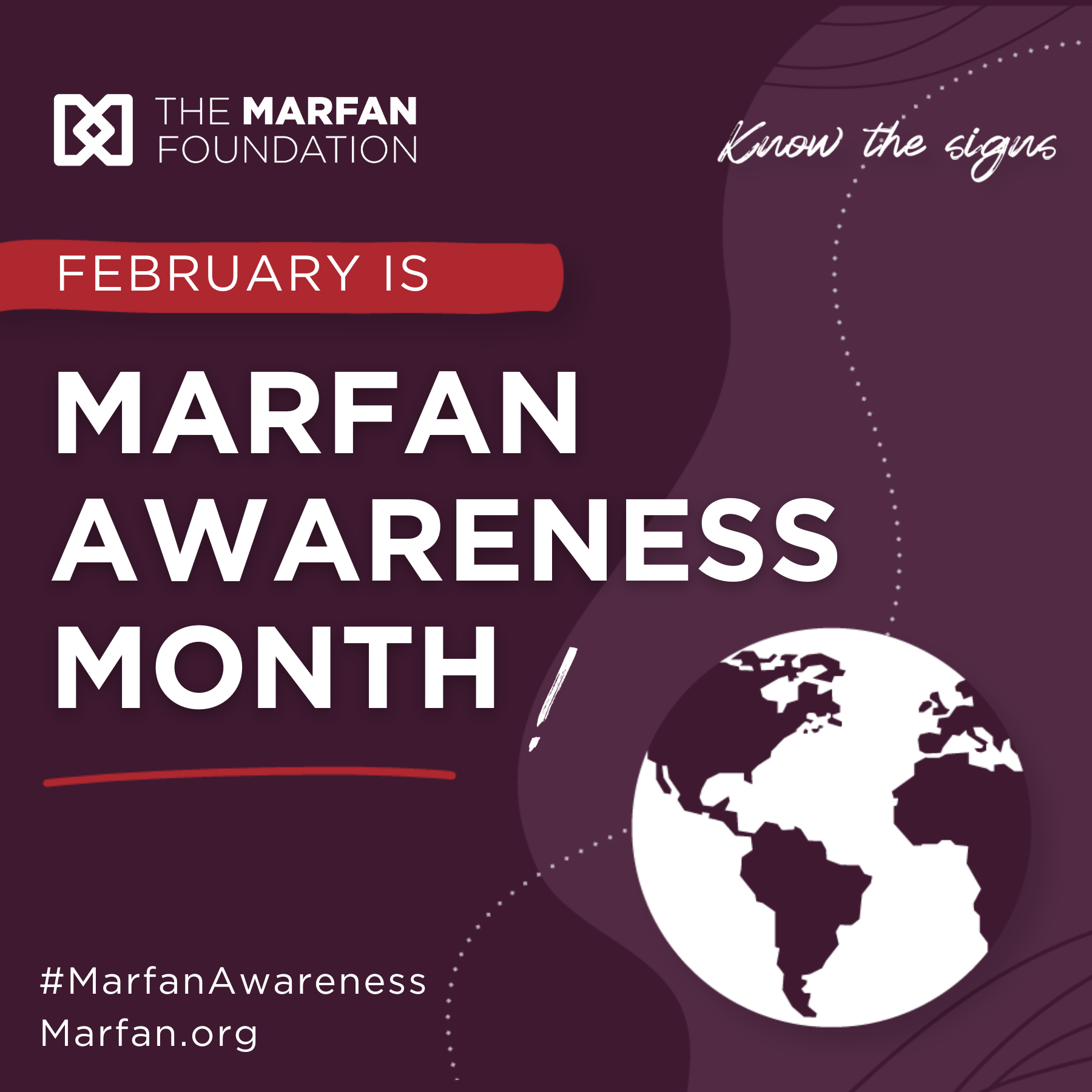 Spreading Awareness Across the Globe
The Foundation is dedicated to spreading Marfan awareness across the globe to save lives by encouraging diagnosis and treatment, especially during Marfan Awareness Month in February. All month long, we will provide education and resources to help in this effort. There's no better time to ask our community to take action. Here's how you can help:
Educate Yourself. This month we have a webinar on genetics research. On February 23, Dr. Hal Dietz will discuss the latest research on the genetics of Marfan (including LDS and VEDS) in a way that is understandable for individuals and families living with this condition. Registration is free but required. Register here.
You can also register for upcoming educational webinars this year. We will focus on lung research in March (register here) and eye research in May (register here). We encourage you to subscribe to our YouTube Channel to be alerted whenever we upload a new recording.
Raise Awareness on Social. The Marfan Foundation's social media platforms (Facebook, Twitter, Instagram, and LinkedIn) share information about Marfan syndrome all year long. We have new graphics for Marfan Awareness Month that you can download from our website. They are also available in Spanish. We've provided sample messages too. Please watch for and share the Foundation's posts throughout the month.
Proclaim Marfan Awareness Month in Every State. Many Foundation volunteers from our community have been reaching out to the governor of their state to secure a state proclamation for Marfan Awareness Month. Keep an eye out on our social media as we highlight some of these volunteers on our social media throughout February. We encourage everyone to share the proclamation from your state when you see us post it on our social media, and tag your legislators.
Show Your Marfan Pride. New Marfan swag that reflects our global impact has been added to our online store in time for Marfan Awareness Month. These include short- and long-sleeve tees, sweatshirts, tote bags, and dog tees. All clothing comes in various color options and sizes. Check out our designs and get yours today! Order here. Then share photos of yourself and your pets wearing the swag to increase Marfan awareness.
Hear from Our Community. The Marfan Blog will feature weekly Q&A posts from medical experts and members of the Marfan community. Their experiences and insight will spread awareness and help others and their families who may have the same questions about Marfan syndrome.
Support Marfan Awareness. February 15 is Marfan Awareness Day of Giving. Your support helps the Foundation continue its education and awareness programs throughout the year. You can get a head start and donate now to show your support!
There are many ways for you to take part in Marfan Awareness Month and every little bit helps get us closer to our mission of saving lives. We hope you will participate in Marfan Awareness Month in as many ways as you can.
---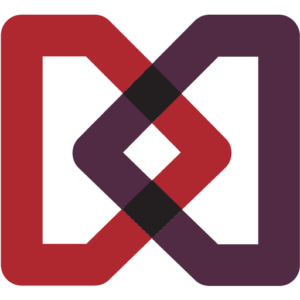 The Marfan Foundation is a nonprofit organization that saves lives and improves the quality of life of individuals with genetic aortic and vascular conditions including Marfan, Loeys-Dietz, and Vascular Ehlers-Danlos syndromes. Our vision is a world in which everyone with genetic aortic and vascular conditions can live their best life.
---