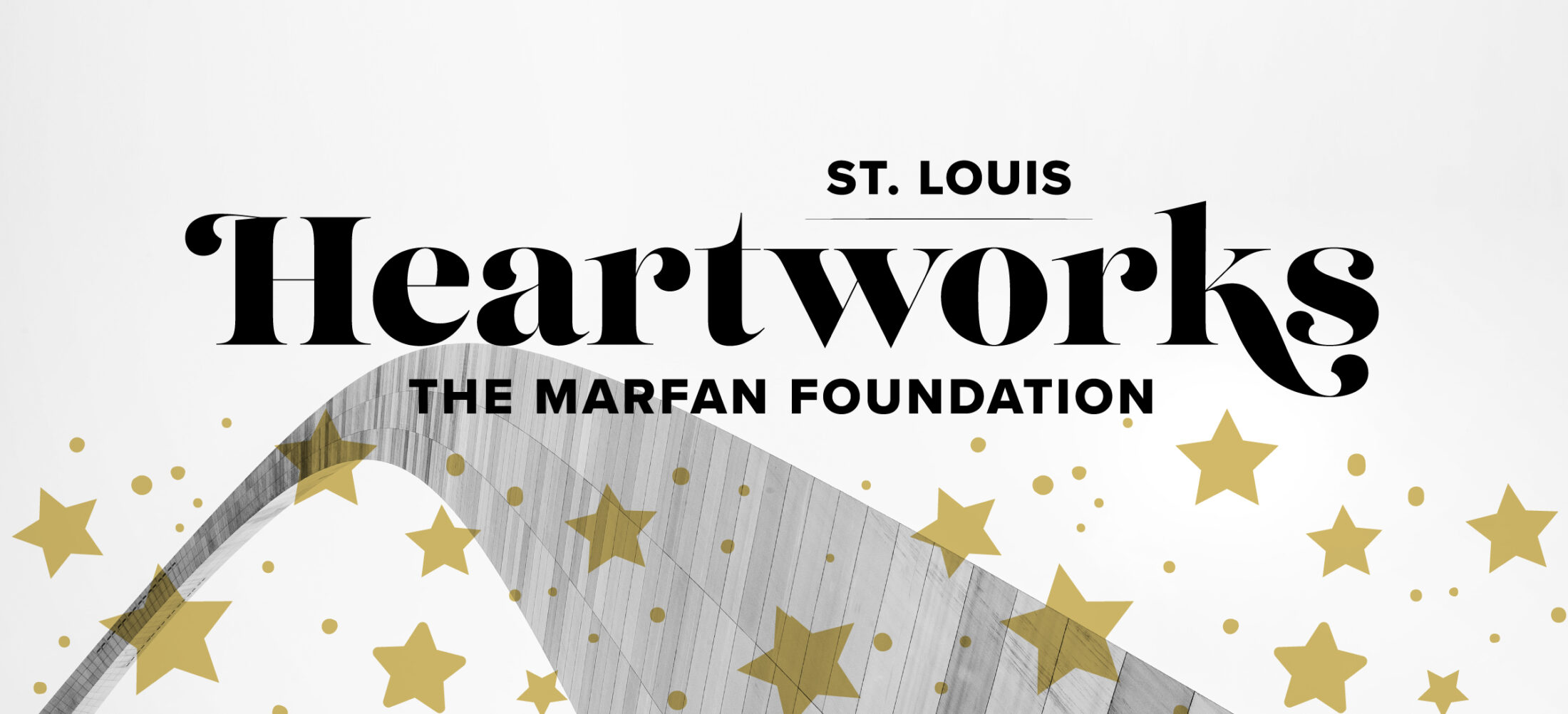 The Marfan Foundation is honored to present Reed E. Pyeritz, MD, PhD, with a Lifetime Achievement Award and Sanjeev Bhalla, MD, of St. Louis, with a Hero with Heart Award at the 14th annual Heartworks St. Louis gala at the Four Seasons on March 11.
Heartworks St. Louis, hosted by Dr. Alan and Rebecca Braverman, is a benefit for The Marfan Foundation, raising critical funding for the Foundation's life-saving and life-enhancing programs and services for people with Marfan, Loeys-Dietz, Vascular Ehlers-Danlos, and related genetic aortic and vascular conditions. Dr. Braverman is the Alumni Endowed Professor in Cardiovascular Diseases and Director of the Marfan Syndrome Clinic at Washington University School of Medicine and Barnes-Jewish Hospital. He is also a member of the Foundation's Professional Advisory Board and Board of Directors. Heartworks St. Louis has a special meaning for Dr. Braverman as he lost his father to Marfan syndrome and, more recently, lost a brother to the condition. His nephew has Marfan as well.
"We are honored to recognize the work of Dr. Pyeritz at Heartworks this year," said Dr. Braverman. "His research, dedication, and advocacy for education in the field of cardiovascular genetics have significantly impacted the treatment and lives of people with Marfan syndrome and other genetic aortic conditions. Dr. Pyeritz was one of the founders of The Marfan Foundation, and his knowledge and expertise have helped guide the organization over the years."
"Dr. Bhalla is a renowned diagnostic radiologist with special expertise in cardiovascular imaging and an outstanding clinician. He is a vital member of the aortic team and is always available at a moment's notice," said Dr. Braverman. "Individuals who come to St. Louis for medical care for genetic aortic and vascular conditions benefit from the outstanding imaging provided at our institution and the expert interpretation of these studies by Dr. Bhalla and his colleagues, some of the finest cardiac radiologists in the country. Cardiologists, vascular and genetic surgeons, and patients all benefit from his outstanding care."
Since its inception in 2009, Heartworks has raised more than $3 million for life-saving and life-enhancing programs and services for the 200,000 people in the U.S. living with Marfan, LDS, VEDS, and other genetic aortic and vascular conditions, as well as for those living with these conditions around the world.
Award Recipients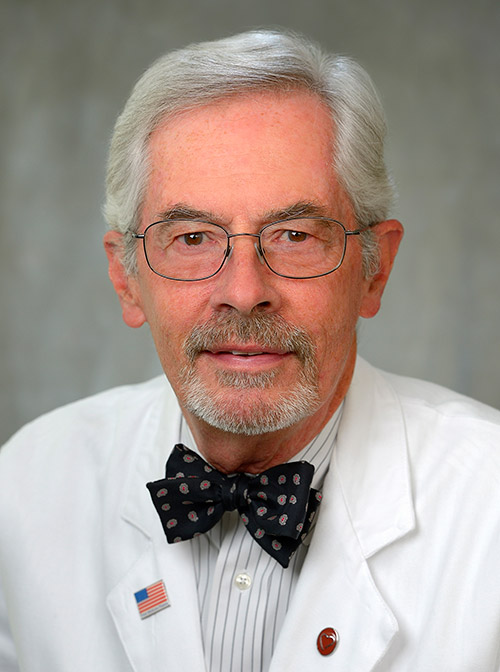 This year's Lifetime Achievement Award honoree, Reed Pyeritz, MD, PhD, is the recently retired William Smilow Professor of Medicine, Emeritus, at the Perelman School of Medicine at the University of Pennsylvania. Dr. Pyeritz has long been recognized as an international authority on the genetics of cardiovascular disorders, especially Marfan syndrome and other hereditary aortic conditions. For over 40 years, he evaluated and counseled patients, conducted research on improving the diagnosis and treatment of cardiovascular syndromes, and educated health professionals at all levels of their careers.
After obtaining an MD and PhD at Harvard, he trained in internal medicine at the Peter Bent Brigham Hospital in Boston and the Johns Hopkins Hospital. His research focused on Marfan syndrome and involved improving medical care, including leading the first trial that demonstrated the benefit of beta-adrenergic blockers and co-leading the team that identified that mutations in fibrillin-1 cause Marfan syndrome. In 1979, he was instrumental in stimulating the creation of a family support group that evolved into The Marfan Foundation as we know it today.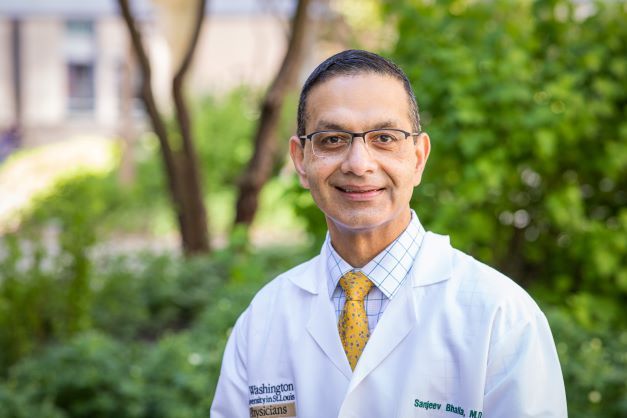 Sanjeev Bhalla, MD, a Professor of Radiology and Chief of Cardiothoracic Imaging at Mallinckrodt Institute of Radiology (MIR) at Washington University School of Medicine in St. Louis, will be honored with the Hero with a Heart award. Dr. Bhalla has been awarded multiple University and national teaching awards, and in 2015, was named Vice Chair for Education, where he helps oversee MIR's programs for medical students, prospective trainees, current trainees, and alumni.
Dr. Bhalla currently serves as deputy editor of Radiology Cardiothoracic Imaging and is an active member of various organizations, including the American Roentgen Ray Society and the Society of Thoracic Radiology, where he is president-elect. He is the current Cardiopulmonary Trustee for the American Board of Radiology and a four-time winner of the Honored Educator Award from the Radiological Society of North America, where he was also named to the Board of Directors in 2020. Bhalla earned his bachelor's from Yale University, medical degree, and internship from Columbia University in New York, and trained in diagnostic radiology and specialized in thoracic imaging at MIR and Washington University School of Medicine.
Attend Heartworks St. Louis
More than 320 people from the St. Louis and Metro East area attend this black-tie gala each year. This includes clinicians and researchers on Marfan syndrome and related conditions, leaders of the area's business community, and members of the Marfan, Loeys-Dietz, and VEDS communities from the local area.
The cocktail reception begins at 7 pm with dinner and the awards presentations at 8 pm. The local band, Groovethang, will provide entertainment.
Tickets to Heartworks St. Louis are $300 each. For more information, and to purchase tickets, please go to the event website or contact Deborah Goodman at 516.883.8712, ext. 154, dgoodman@marfan.org.
---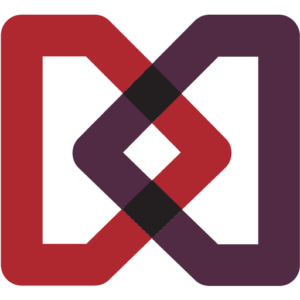 The Marfan Foundation is a nonprofit organization that saves lives and improves the quality of life of individuals with genetic aortic and vascular conditions including Marfan, Loeys-Dietz, and Vascular Ehlers-Danlos syndromes. Our vision is a world in which everyone with genetic aortic and vascular conditions can live their best life.
---