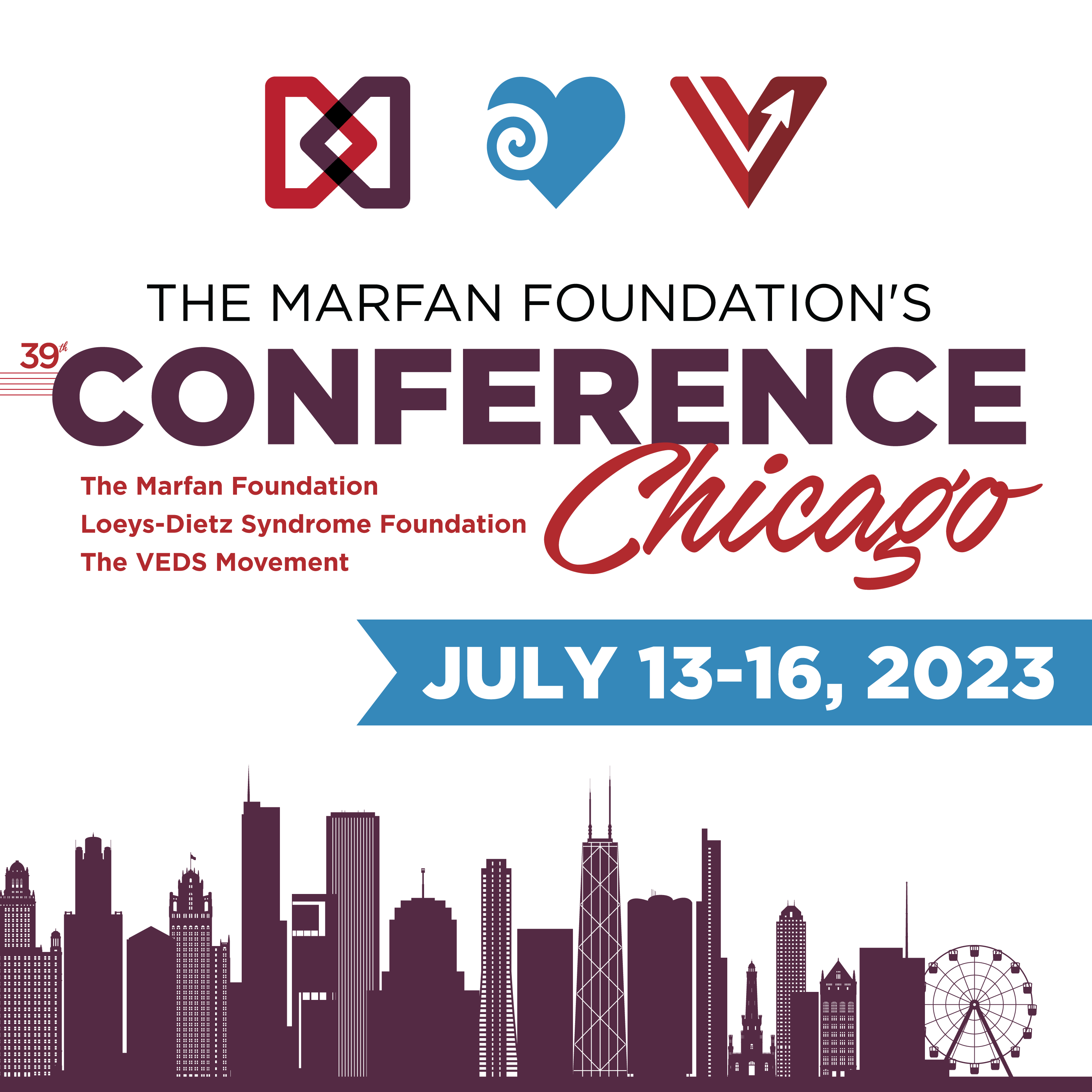 The Marfan Foundation, in conjunction with Ann & Robert H. Lurie Children's Hospital of Chicago and Northwestern Medicine, will hold its 39th Conference, July 13-16, in Chicago at the Palmer House Hotel. This event brings together hundreds of individuals and families with Marfan syndrome, VEDS, Loeys-Dietz syndrome, and other genetic aortic and vascular conditions from across the country and internationally. Registration is now open.
The conference will provide unmatched educational opportunities and Q&A sessions with leading medical experts, as well as specific sessions focused on Marfan, Loeys-Dietz, and VEDS. There will be a wide range of topics from the latest research and treatment options to life-enhancing workshops for adults and young adults alike.
"We are thrilled to be getting our communities together this year in Chicago. The Foundation is grateful to have the support of Ann & Robert H. Lurie Children's Hospital of Chicago and Northwestern Medicine," said Michael Weamer, President & CEO, of The Marfan Foundation. "Both institutions are leaders in treating those in our community, and we are honored to have them as partners. Medical experts from both hospitals, as well as from our Professional Advisory Board, will be on hand to give presentations and lead small group breakouts. It is an incredible opportunity for our community."
"These conferences are THE REASON I and so many others are still here," said Michael Scribner of Arizona, who attended last year's Conference. "Without the Foundation, my family and I would still be undiagnosed and searching for answers. It's the healthcare assessments, work of the doctors, volunteers, and the Foundation as a whole that changes lives."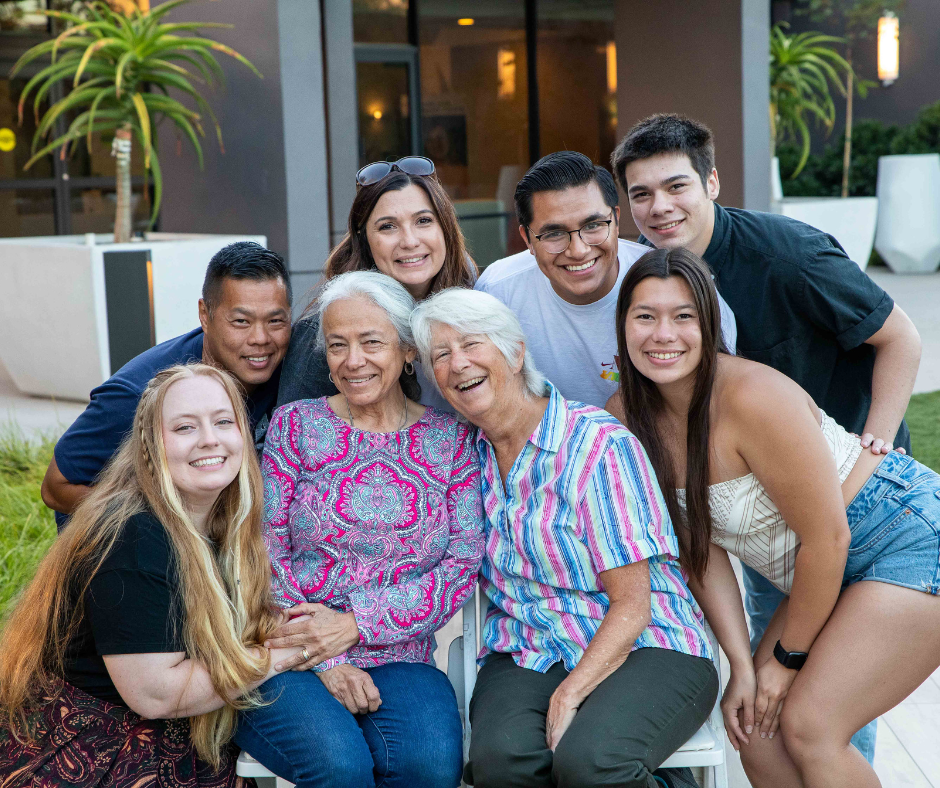 Conference Offers Health Fair and Educational Workshops
Once again, we are offering a free Health Fair on July 13-14 that gives people who are seeking a diagnosis or have a specific Marfan, VEDS, LDS, or related condition treatment issue an opportunity to discuss individualized care with medical experts. All screenings will take place at Ann & Robert H. Lurie Children's Hospital of Chicago. Transportation will be provided from the hotel to the Health Fair and back. Individuals interested in attending the Health Fair must submit an application by April 15.
The general session on Saturday, July 15, will feature medical presentations and a panel discussion led by researchers and physicians who have special expertise in Marfan, VEDS, Loeys-Dietz, and related conditions. They will address the latest information on the new ACC/AHA guidelines for the management of Marfan syndrome, VEDS, and LDS for adults and children; aortic and vascular surgery; gastroenterology in connective tissue conditions; and mental health. For the first time ever, the Foundation is offering a live stream of the general session.
After the general session, attendees can attend small-group workshops led by medical professionals to address specific concerns about Marfan syndrome, VEDS, LDS, and other related conditions. Workshops continue on Sunday, July 16, with a focus on topics related to mental health, supported care, and peer-to-peer support.
New this year will be an onsite camp-run program for children (ages 5-12). There will be special programming for teens (ages 13-18), as well as many opportunities for young adults and adults to reconnect with friends and create new relationships.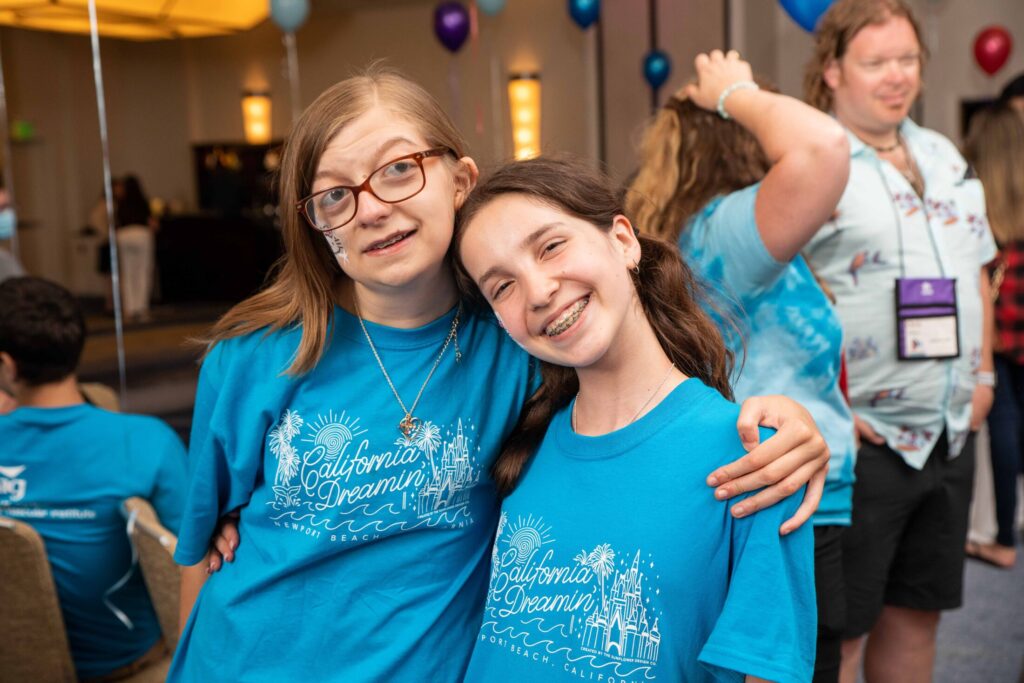 Click here to view all Conference highlights and sessions.
Creating Connections
Creating connections and forging lasting bonds is always a focal point of the conference. Several events are planned, including the Welcome Dinner & Awards Ceremony on Friday night, a Creating Connections luncheon on Saturday to network with others, and a Victory Party on Saturday night with games, music, dancing, and more.
Registration
Registration is $400 per adult for the entire event if registered by May 31. Children and teens are free with a registered adult. Scholarships are also available. Complete Conference details are available here.
All Conference events with the exception of the Health Fair will be held at the Palmer House Hotel. Our group has special rates (while space is available), but reservations must be made by June 21, 1 pm CT. Click here to book.
About the Co-Hosts
The Connective Tissue Disorder Program at Lurie Children's provides comprehensive care and genetic counseling to patients — from infants to young adults — who have connective tissue conditions, such as Marfan syndrome. The program started in 1999 as the Marfan Syndrome Clinic and expanded in 2011 as more patients were identified with related connective tissue conditions. Learn more.
Northwestern Medicine Bluhm Cardiovascular Institute is a nationally recognized destination for those who require highly specialized cardiovascular care. The Northwestern Medicine Center for Heart Valve Disease offers leading-edge diagnostic testing as well as advanced medical and surgical treatment options. Through the integration of education and research, our patient-focused, multidisciplinary team works together to design the best course of therapy for every patient. Learn more.
---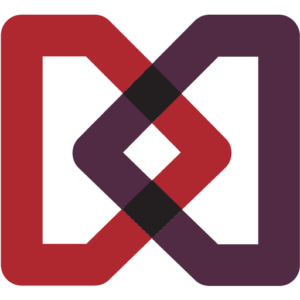 The Marfan Foundation is a nonprofit organization that saves lives and improves the quality of life of individuals with genetic aortic and vascular conditions including Marfan, Loeys-Dietz, and Vascular Ehlers-Danlos syndromes. Our vision is a world in which everyone with genetic aortic and vascular conditions can live their best life.
---