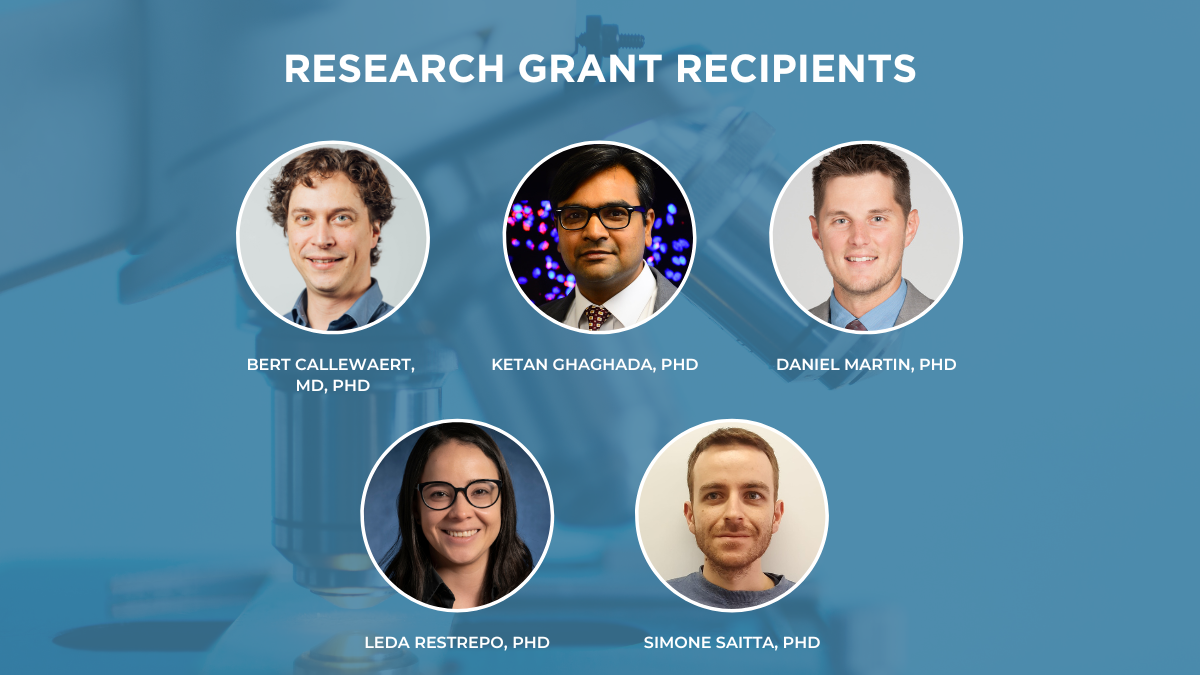 Thanks to the generosity of our supporters, the Foundation awarded five new research grants. These two-year grants include two Innovator Awards and three Victor McKusick Fellowship Awards. The research projects focus on aortic dissection and thoracic aortic aneurysms.
"These promising research studies could lead to advancements in new diagnostics and treatment options for those living with Marfan, Loeys-Dietz, VEDS, and other genetic aortic conditions," said Josephine Grima, PhD, chief science officer for the Foundation. "By investing in researchers, we invest in the lives of our community and their future."
About our grant recipients and their research:
Bert Callewaert, MD, PhD – Ghent University
An appraisal of the contribution of neural crest lineages in a zebrafish model for aortic dissection
$100,000 2-Year Innovators Award
Previous studies using human cells have indicated that dysregulation of neural crest cells (cells that arise early in embryonic development) contributes to thoracic aortic aneurysm in Marfan syndrome, Loeys-Dietz syndrome, and bicuspid aortic valve. Since several signaling molecules are important for neural crest cell development and have been implicated in the pathogenesis of these syndromic forms of aortic dilatation, Dr. Callewaert's team will investigate how dysregulation of these pathways alters neural crest cell behavior and contributes to aortic root widening in a living zebrafish model. If successful, this could help identify future therapeutic targets that could be valuable for the treatment of affected individuals.
Ketan Ghaghada, PhD – Baylor College of Medicine
Prediction of aortic dissection and rupture in Marfan syndrome using nano-radiomics
$100,000 2-Year Innovators Award
Non-invasive diagnostic methods that enable early detection and prediction of aortic disease progression leading to dissection and rupture is an unmet need for individuals with Marfan syndrome. Using an established mouse model, Dr. Ghaghada and the study team will investigate a novel imaging method for prediction of aortic dissection and rupture in Marfan syndrome. This work is significant because it focuses on the understanding and prevention of life-threating cardiovascular disease. Early diagnosis and improved prognosis would aid in the development of new and effective medications to prevent the progression of fatal aortic disease and save the lives of individuals with Marfan syndrome.
Daniel Martin, PhD – Cleveland Clinic Lerner Research Institute
Mast cell chymase in Marfan syndrome thoracic aortic aneurysms
$100,000 2-Year Victor McKusick Fellowship
There are currently no treatments for slowing aortic weakening, and major surgery to replace the aorta is the only current option. Dr. Martin's research has identified a proteolytic enzyme that may lead to weakening of the aorta in individuals with Marfan syndrome. This enzyme is not made by the aorta cells but instead by immune cells which enter the aorta when the walls begin to weaken. Dr. Martin and the study team aim to determine if removing this enzyme from a mouse model of Marfan syndrome will reduce or prevent aortic damage. This work could lead to the development of a blood test to identify aortic weakening and may be useful in the study of other conditions where aortic aneurysms are a common occurrence.
Leda Restrepo, PhD – Johns Hopkins University
Epigenetic determinants and mechanistic insights into the role of the long non-coding RNA Meg3 in the pathogenesis of aortic aneurysm
$100,000 2-Year Victor McKusick Fellowship
A recurring issue for individuals affected by Loeys-Dietz syndrome is a progressive dilatation of the aorta, leading to aortic aneurysm. An increasing number of studies have suggested associations between non-coding RNA and a predisposition to develop aneurysms. To examine the molecular mechanisms of how specific long non-coding RNA regulates aneurysm pathogenesis in Loeys-Dietz syndrome, Dr. Restrepo's team will perform in vitro and in vivo experiments with mice that repeat the clinical signs that individuals with LDS have, and they will test if this long non-coding RNA can modulate the progression of the aneurysm. This work could lead to the identification of a therapeutic agent for aortic aneurysm.

Simone Saitta, PhD – Politecnico di Milano
Machine learning for identification of geometrical and biomechanical markers of aortic dissection in Marfan patients
$100,000 2-Year Victor McKusick Fellowship
Choosing the right time to perform aortic graft surgery is essential for optimizing the care of individuals with Marfan syndrome. Given the seriousness of aortic dissection and the benefits of surgery to prevent it, there is a need to find new ways to decide when surgery is required. Artificial intelligence technology can be used to quickly and accurately analyze large amounts of medical imaging data of the aorta, extracting both conventional (like size) and novel measurements (like curvature, angulation, tortuosity). Informed by these features, machine-learning models can be tuned to predict the risk for individuals with Marfan syndrome to developing aortic dissection. A main goal of Dr. Saitta's study is to analyze aortic features in individuals with Marfan syndrome to find new ways to predict who is at risk for complications that may lead to aortic dissection.
_________________________
To learn more about our Research Grant Program, including funded grants, visit Marfan.org/research.
The Foundation's annual Research & Education Drive is currently underway. To support the research we fund and the services we provide, click here. 
---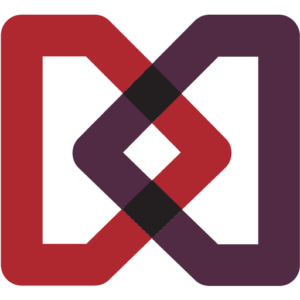 The Marfan Foundation is a nonprofit organization that saves lives and improves the quality of life of individuals with genetic aortic and vascular conditions including Marfan, Loeys-Dietz, and Vascular Ehlers-Danlos syndromes. Our vision is a world in which everyone with genetic aortic and vascular conditions can live their best life.
---