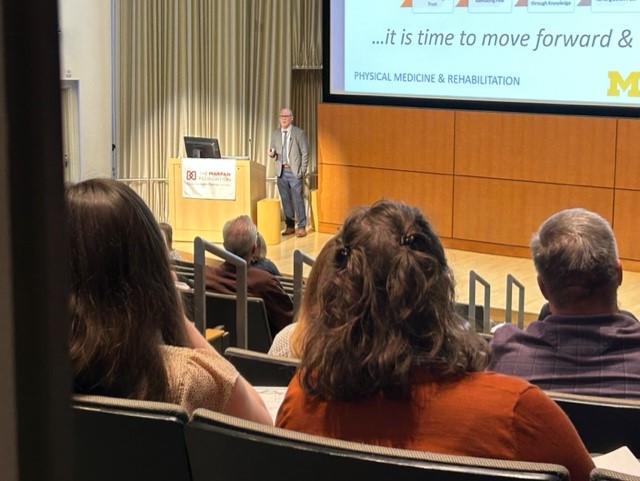 I was so excited to attend the Michigan Regional Symposium in early May! We moved to Michigan in March of 2020 as everything was locking down, and it felt good to finally be able to connect with others in person.
Eileen Masciale, the Foundation's chief program officer, shared during her opening remarks that she's been working with The Marfan Foundation for 30 years this year. Reflecting on that, I thought of the day over 31 years ago when I learned about The Marfan Foundation from a blip in a parenting magazine. I had gone through a high-risk pregnancy and delivery earlier that year as the only person I knew of outside of textbooks with Marfan syndrome. I felt so alone in my feelings and fears that I can remember sobbing, "There's a whole foundation for people like me," to my sister after I called The Marfan Foundation that day and learned there were resources, specialists, and other people I could talk to. I was not alone.
All of those feelings flooded back to me as I sat in the Michigan Regional Symposium. Because making connections in our new home state had been delayed–first by the COVID pandemic and then by two surgeries in under a year–I was again feeling very disconnected and alone. I was overwhelmed by the enormity of approaching my 56th birthday navigating Marfan syndrome, feeling like every appointment brought a new health challenge to navigate and I was JUST. SO. TIRED.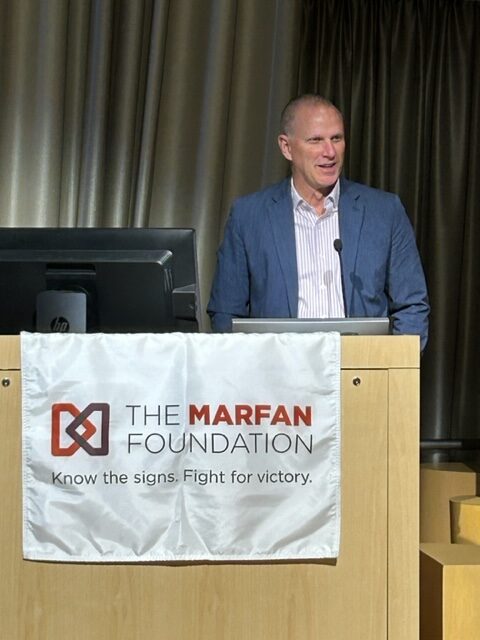 Dr. Anthony Yasick, a physician who also has VEDS, was our first speaker and he highlighted the benefits of engagement and involvement: hope, gratitude, making a difference, and a sense of community. I experienced all of those in this one-day event.
I found hope as I listened to my aortic team at the University of Michigan's Frankel Cardiovascular Center and was reminded of their expertise. Knowing that I have great care gives me confidence as I manage my Marfan syndrome. I found hope in the advances in genetic knowledge and research, in the findings regarding molecular medicine and vascular disease, in new ways to look at pain and approach pain management, and in the evidence that self-care and mental health care are crucial to living well with a chronic condition.
I will admit that as I listened to the speakers, all of that rekindling of hope after feeling discouraged moved me to tears a few times because I felt so thankful to be present. I'm an introvert, and I was grateful for the opportunities to sit down and chat with strangers who understood my experiences, feelings, and fears. And through those shared connections, strangers began to feel like friends.
Choosing to attend the Symposium (and choosing to register for the Foundation's Conference in July) reminded me that I am part of a community. There are others who can relate to the big and little things that life with a connective tissue disorder brings. I can share struggles, empathize, share hope, laugh, commiserate, and connect with my community. I can make a difference in the life of others just by showing up and being me. I am definitely NOT alone.
To explore educational opportunities and ways to connect, including Conference and upcoming symposia, visit marfan.org.
---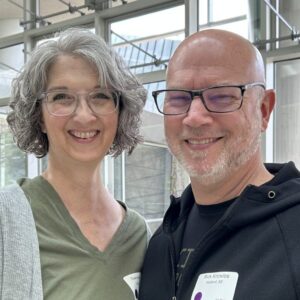 Dawn Knowles, a member of the Foundation's Marfan Writing Group, was diagnosed with Marfan syndrome at age 21 and survived an aortic dissection at age 28. She loves writing, going to the beach, and, most of all, spending time with her husband, Rick, adult kids, and two adorable grandsons. She lives in Michigan.
---