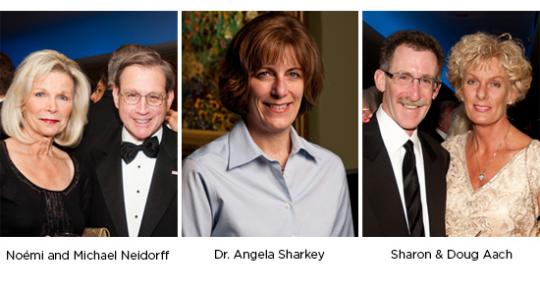 PORT WASHINGTON, NY, February, 6, 2014 – Angela M. Sharkey, MD, Pediatric Cardiologist at SSM Cardinal Glennon Children's Medical Center and Professor of Pediatrics and Associate Dean of Faculty Affairs and Professional Development at Saint Louis University School of Medicine, is the 2014 recipient of The Marfan Foundation's Hero with a Heart Award. In addition, the Foundation will present two new awards to two outstanding couples from the St. Louis community. Noémi and Michael Neidorff will receive the Corporate Champion Award and Sharon and Doug Aach will receive the Community Champion Award
The presentations will be made at Heartworks St. Louis, a gala benefit for the Foundation to be held on March 1, at the Four Seasons Hotel St. Louis.
The Marfan Foundation, which does everything including education, patient support, and research to create a brighter future for people living with Marfan syndrome and related disorders, is honoring Dr. Sharkey for her research and clinical care of pediatric patients with Marfan syndrome and related disorders. When on staff at St. Louis Children's Hospital, she was the lead investigator for a critical clinical trial on a potential treatment for Marfan syndrome and has taken care of young patients with the condition for more than 20 years, most recently at SMM Cardinal Glennon where she helped to establish a Marfan Syndrome and Familial Aortopathy Clinic.
Noémi and Michael Neidorff and Sharon and Doug Aach are being recognized for their long-time involvement in multiple philanthropic activities, as well as their deep commitment to The Marfan Foundation, which is evident in their support of Heartworks St. Louis since its inception. Their support has been invaluable to the success of this event.
"I am so proud of our 2014 honorees for their support of a cause that is so close to me. Because of their dedication, we are improving the lives of people with Marfan and related conditions not only in St. Louis, but also nationwide," said Alan Braverman, MD, Director of the Marfan Syndrome Clinic at Washington University School of Medicine and Barnes Jewish Hospital, and Chair of the Foundation's Professional Advisory Board who serves as co-host of the gala with his wife, Rebecca.
The event has a special meaning for Dr. Braverman, who is also Alumni Endowed Professor in Cardiovascular Diseases, Washington University School of Medicine, as he lost his father to Marfan syndrome and has a brother and nephew who are affected with the condition.
Heartworks St. Louis is now in its sixth year. More than 300 people attended last year's event, including leading St. Louis and Metro East area clinicians and researchers on Marfan syndrome and members of the St. Louis Chapter of The Marfan Foundation.
Heartworks St. Louis will be held at the Grand Ballroom at the Four Seasons Hotel St. Louis. A cocktail reception will commence at 7 pm, with dinner and the awards ceremony at 8 pm. Entertainment will be provided by Groovethang.
Tickets to Heartworks St. Louis are $200 each. For more information and to purchase tickets, please go to The Marfan Foundation website. Or, you can contact Diane Longo at 516.883.8712. ext. 137, or dlongo@marfan.org.
Marfan Syndrome and The Marfan Foundation
Marfan syndrome is a life-threatening genetic disorder of the body's connective tissue. It affects the heart and blood vessels, the bones and the eyes. Knowing the signs is the key to early and accurate diagnosis and life-saving treatment.
The Marfan Foundation creates a brighter future for everyone affected by Marfan syndrome and related disorders. It works tirelessly to advance research, serve as a resource for families and healthcare providers, and raise public awareness.
Learn more and get involved at www.marfan.org.
---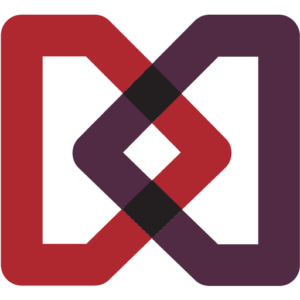 The Marfan Foundation saves lives and improves the quality of life of individuals with genetic aortic and vascular conditions including Marfan, Loeys-Dietz, and Vascular Ehlers-Danlos syndromes.
---