PORT WASHINGTON, NY, June 19, 2014 — The Marfan Foundation and Johns Hopkins Hospital are co-hosting the 30th Annual Family Conference for individuals and families with Marfan syndrome and related disorders on July 10-13, 2014. This conference enables people living with these potentially life threatening conditions, and their families, to meet leading Marfan syndrome researchers and physicians and learn about new medical and genetic research firsthand. More than 500 registrants are expected, including close to 100 teens and 100 children, ages 5-12.
Several leading Marfan syndrome and related disorders experts from Johns Hopkins are participating, including Dr. Hal Dietz, Victor A. McKusick Professor of Medicine and Genetics; Dr. Duke Cameron, Professor of Surgery, Division of Cardiac Surgery; Dr. Paul Sponseller, Sponseller Professor and Head, Pediatric Orthopaedics; and Dr. Edith Neptune, Associate Professor, Division of Pulmonary and Critical Care Medicine.
"It is fitting that our annual family conference returns to Johns Hopkins, where our organization was founded. The first time Johns Hopkins hosted our conference was in 1984; this year marks the eighth time that Hopkins has served as our conference co-host," said Carolyn Levering, president and CEO of the Foundation.
The Marfan Foundation's Annual Family Conference gives affected people and their families an opportunity to learn about Marfan syndrome and related disorders and connect with other people who have these conditions. In addition, the Foundation – in collaboration with the host institution – offers free patient assessments for attendees, particularly those who don't have access to Marfan syndrome experts at home.
Conference has Family Focus
The Foundation's Annual Family Conference begins with the patient assessments on July 10-11 at Johns Hopkins Hospital. Conference registrants who have a diagnosis or suspect that they have Marfan syndrome or a related connective tissue disorder can be evaluated by medical experts from all over the country (by appointment only). General conference sessions, which will be held at the Marriott Harborplace beginning July 12, feature medical presentations and a panel discussion led by researchers and physicians who have special expertise in Marfan syndrome and related disorders. They will address a range of topics, including cardiac, orthopedic, and ocular issues, as well as the latest research news.
After the general session, conference attendees can attend small-group workshops about specific medical concerns led by physicians and other medical professionals. On July 13, workshops about psychosocial concerns will be offered.
"It's amazing to see the world-renowned medical experts interact with patients like close friends each year at the family conference," said Jennifer Buffone, LSCW, Director of Support Services and Volunteer Development. "The doctors see patients at the free clinic one day, answer patient questions in workshops the next day, then socialize with the families during meals. This demonstrates how warm, inclusive, and accessible the community is."
The teen program and children's program offer fun, age-appropriate activities; however, the true value of the conference for the Foundation's youngest members comes from the self-esteem-building activities, peer support, and new friendships with peers who face the same medical challenges.
The conference offers a Spanish-language track. In addition, it offers a track for people who have genetic disorders related to Marfan syndrome.
The Foundation offers scholarships to first-time attendees based on financial need and priority is given to those who do not have access to specialty Marfan care at home and who have never attended one of our conferences before.
We are grateful to Tarix Orphan, LLC, which is sponsoring our conference at the Presenters level.

---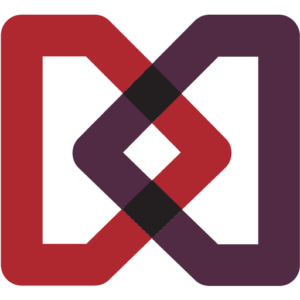 The Marfan Foundation is a nonprofit organization that saves lives and improves the quality of life of individuals with genetic aortic and vascular conditions including Marfan, Loeys-Dietz, and Vascular Ehlers-Danlos syndromes. Our vision is a world in which everyone with genetic aortic and vascular conditions can live their best life.
---