The Marfan Foundation is asking its Marfan syndrome and related disorders community to ask their House Representative's and Senator's staff on Capitol Hill to Save-the-Date for an educational briefing on Marfan syndrome and heritable connective tissue disorders.
The Issue
Many members of Congress are unfamiliar with Marfan syndrome and heritable connective tissue disorders. This lack of understanding makes it difficult for lawmakers to advance legislation and public policy that improves the lives of affected individuals. In order to increase education and awareness of Marfan and related conditions on Capitol Hill, the Foundation is holding a congressional briefing on Wednesday, January 13, 2016. This event will feature medical professionals and patient speakers who can articulate the personal and societal impact of these conditions as well as recent scientific advances in research and treatment. The event will also stress the importance of an early and accurate diagnosis.
Members of Congress and their staff are likely to attend this briefing if they are asked to do so by their constituents (you). The briefing will be held in room 2168 of the Rayburn House Office Building from 9:15 AM to 10:15 AM on Wednesday, January 13. Please contact the offices of your House Representative and Senators, provide them with this Save-the-Date notice, and invite them to attend this event.
To Contact Your Congressperson
Identify the contact information for your House Representative by going to www.house.gov and entering your zip code in the top right corner under "find your representative."
To Contact Your Senators
Identify the contact information for your Senator by going to www.senate.gov and choosing your state from the scroll down menu in the top right corner. (Under "FIND YOUR SENATORS")
Take Action
Call your Congressperson's and Senator's Washington, DC, office (the 202 number) separately, tell them about the upcoming briefing, and ask the best way to send their office the Save-the-Date notice.
Fax or e-mail the flyer to the congressional offices (do not mail it). If possible, include a personal story about why attending this briefing is important to you.
If you live in the Washington, DC, area and would like to participate in the briefing on January 13, please let us know. Additionally, we can make the necessary arrangements for you to meet with your Congressperson in the afternoon. Unfortunately, we do not have funding to help with travel assistance for this event.
If you have any questions or if you would like any assistance, please contact The Marfan Foundation's Washington representative, Joseph Stewart, at Stewart@hmcw.org.
Thank you for your outreach to promote this important event!
---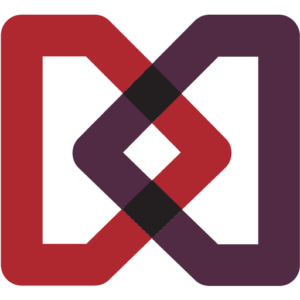 The Marfan Foundation saves lives and improves the quality of life of individuals with genetic aortic and vascular conditions including Marfan, Loeys-Dietz, and Vascular Ehlers-Danlos syndromes.
---