On May 20, Konica Minolta Precision Medicine, Inc., a subsidiary of Konica Minolta, Inc., announced the acquisition of Backpack Health. As all of us in the Marfan, Loeys-Dietz, and VEDS community know, Backpack Health provides extensive value to our community – hosting the first-ever International Marfan Syndrome and Related Conditions Patient Registry and serving as a safe and secure mobile app to compile and share medical records.
Nearly 1500 people in our community (including those with Beals, Sphrintzen Goldberg, and Stickler syndromes) have already signed up for Backpack Health and are reaping the benefits of easy access to having all of their medical records in one place. And by consenting to being in the registry, their information (which is de-identified and aggregated) can help researchers in the future answer important questions about treating Marfan and related conditions.
Today's announcement does not have any current impact on how our community uses Backpack Health. In the future, users will have additional functionality and there will be new opportunities for research, which will help the community in the longer term.
"Backpack Health is valuable partner that enables each person to organize and have a handle on their medical information, which is especially critical during emergencies and traveling," said Josephine Grima, PhD, the Foundation's chief science officer. "I'm particularly looking forward to how the acquisition will open up new partnerships to help enhance our research capabilities."
To best serve you, we asked Backpack Health some questions we thought you would have about the acquisition. Here are their answers.
How does the acquisition affect my current Backpack Health account?
– You can continue to use Backpack Health to store, manage, and share your health information and the health information of those for whom you care.
– Invicro, a Konica Minolta company, is now responsible for ensuring your Backpack Health data is managed, stored, used, and deleted in compliance with all relevant national and international regulations on data privacy.
Will this change how I upload/update my health information in Backpack Health?
– No. You can still add or update health information manually or by connecting to your patient portals.
Is Backpack Health's security the same?
– Invicro's acquisition of Backpack Health does not change Backpack Health's security protocols.
– All of the information you store on Backpack Health is encrypted. Information stored in the cloud is encrypted in our database, and 256-bit encryption protects data sent over the network and secure HTTP (HTTPS) sessions.
– You can also enable two-factor authentication for an extra layer of security.
Will the Marfan and Related Conditions International Patient Registry be affected?
– The Marfan Foundation and Backpack Health will continue to work together to collect meaningful data that will help advance the understanding of Marfan syndrome and related conditions. All in-app content and resources provided by The Marfan Foundation remain available for any users joined to the Registry.
What does the acquisition mean for me?
– The acquisition of Backpack Health will allow for great new features and functionality to be added to the Backpack Health app in the coming months. If you'd like to receive emails when new features and functionality are made available to users, go to "My Account Settings," click on "Communication Options," and turn on "Backpack Health News & Tips." If you are not currently a Backpack Health user, we invite you to join and then you can sign up for email updates.
For more information on Backpack Health and its offerings for those with Marfan, VEDS, Loeys-Dietz, and other related conditions, please visit our website.
---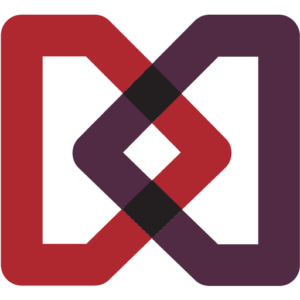 The Marfan Foundation is a nonprofit organization that saves lives and improves the quality of life of individuals with genetic aortic and vascular conditions including Marfan, Loeys-Dietz, and Vascular Ehlers-Danlos syndromes. Our vision is a world in which everyone with genetic aortic and vascular conditions can live their best life.
---