People with Marfan syndrome frequently have problems with their heart and blood vessels. Sometimes, these problems are very serious. The most common complication affects the aorta (the main blood vessel carrying blood from the heart to the rest of the body). Heart valves may be affected as well.
Despite advances in medications and monitoring, there comes a time when many people with Marfan, Loeys-Dietz, VEDS, and other aortic conditions require surgery. To better inform you about the various types of surgery that are common in our population, we are offering a Surgery Webinar Series in February 2021.
The Surgery Webinar Series features four presentations, each focusing on a very specific surgery. The presentations will be given by national leaders in the field who are champions for our community and The Marfan Foundation. Each presentation is an hour and will include time for participants' questions. Individuals are invited to pre-submit questions when they register.
The series is as follows:
Mitral Valve Surgery: February 2
Dr. Thor Sundt, Edward D. Churchill Professor of Surgery and Chief of Cardiac Surgery, Director of the Corrigan Minehan Heart Center, and Co-Director of the Institute for Heart, Vascular and Stroke Care, at Massachusetts General Hospital.
Dr. Duke Cameron, Surgeon in Charge at Massachusetts General Hospital and Co-Director of the Marfan Syndrome and Related Conditions Program at Massachusetts General Hospital.
Dr. Amy Spooner, Associate Physician and Co-Director of the Marfan Syndrome and Related Conditions Program at Massachusetts General Hospital.
Aortic Root Surgery: February 10 [NEW DATE]
Dr. Eric Roselli, Chief of Adult Cardiac Surgery, Director of the Aorta Center and a Staff Surgeon in the Cleveland Clinic Department of Thoracic and Cardiovascular Surgery.
Open Thoracoabdominal Repair: February 16
Dr. Joseph Coselli, Professor, Vice-Chair and Chief, Division of Cardiothoracic Surgery, Department of Surgery, Baylor College of Medicine
Aortic Arch Surgery: February 22
Dr. Anthony Caffarelli, Director of Cardiothoracic Surgery at Hoag, Director of the Elaine & Robert Matranga Aortic Center, and Newkirk Family Endowed Chair in Aortic Care at Hoag.
The Surgery Webinar Series is one way that The Marfan Foundation is bringing reimagined programs and services to our community in the US and around the world during these trying times. We will continue to provide our familiar services and new offerings in safe ways so that you can feel informed and connected despite the current public health crises. We are here for you.
If you have any questions about the Surgery Webinar Series or any other Foundation programs, please contact Eileen Masciale, Chief Program Officer, emasciale@marfan.org.
---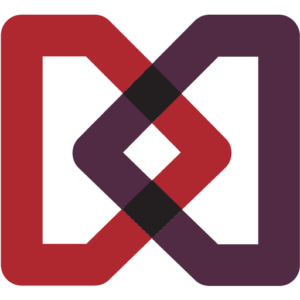 The Marfan Foundation saves lives and improves the quality of life of individuals with genetic aortic and vascular conditions including Marfan, Loeys-Dietz, and Vascular Ehlers-Danlos syndromes.
---