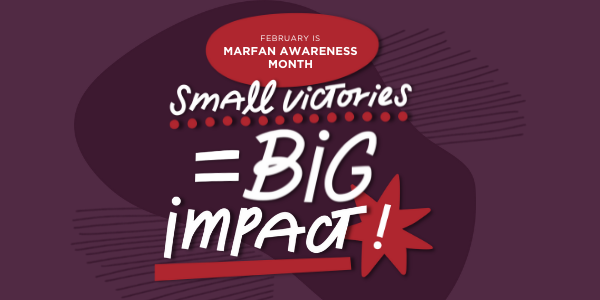 The Foundation knows that small victories have a big impact, especially during Marfan Awareness Month, which begins on February 1. Education and awareness efforts of all sizes can make a difference, and there's no better time to encourage our community to take action to save lives. Here's how you can get in on the action.
Educate Yourself. This month, we have two webinars on the basics of Marfan syndrome. On February 9, we will focus on medical management with two members of our Professional Advisory Board, Dr. Shaine Morris, pediatric cardiologist, Texas Children's Hospital, and Dr. Chris Malaisrie, aortic surgeon, Northwestern Medicine (register here). Then, on February 16, we will have a Personal Perspectives Panel with members of the Marfan community talking about how they coped when first diagnosed. (register here).
Raise Awareness on Social. The Marfan Foundation social media platforms (Facebook, Twitter, Instagram, and LinkedIn) share information about Marfan syndrome all year long. We have new graphics especially for Marfan Awareness Month that you can download from our website. We've provided sample messages too. Watch for other fun, high-impact posts to share from the Foundation this month!
Proclaim Marfan Awareness Month in Every State. The Foundation's legislative action team and many other volunteers from our community have been reaching out to the governor of their state to secure a state proclamation for Marfan Awareness Month. Proclamations that we receive will be featured on our social media throughout February. We encourage everyone to share the proclamation from your state as you see us post it, and tag your legislators.
Show Your Marfan Pride. New Marfan swag has been added to our online store in time for Marfan Awareness Month. Check out our fresh t-shirt designs and get yours today! Order here.
Hear from Our Community. The Marfan Blog will feature weekly posts from members of the Marfan community. Their stories underscore the value of awareness: diagnosis and treatment save lives. You will also see that you are not alone.
Support Marfan Awareness. February 15 is Marfan Awareness Day of Giving. Your support helps the Foundation continue its education and awareness programs throughout the year. You can get a head start and support now!
There are many ways for you to take part in Marfan Awareness Month and every little bit helps. We hope you will participate in Marfan Awareness Month in as many ways as you can. Remember, small victories have a big impact.
---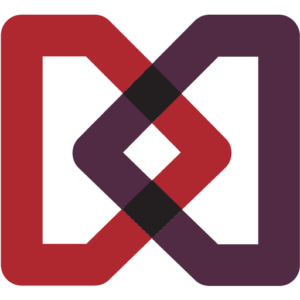 The Marfan Foundation is a nonprofit organization that saves lives and improves the quality of life of individuals with genetic aortic and vascular conditions including Marfan, Loeys-Dietz, and Vascular Ehlers-Danlos syndromes. Our vision is a world in which everyone with genetic aortic and vascular conditions can live their best life.
---