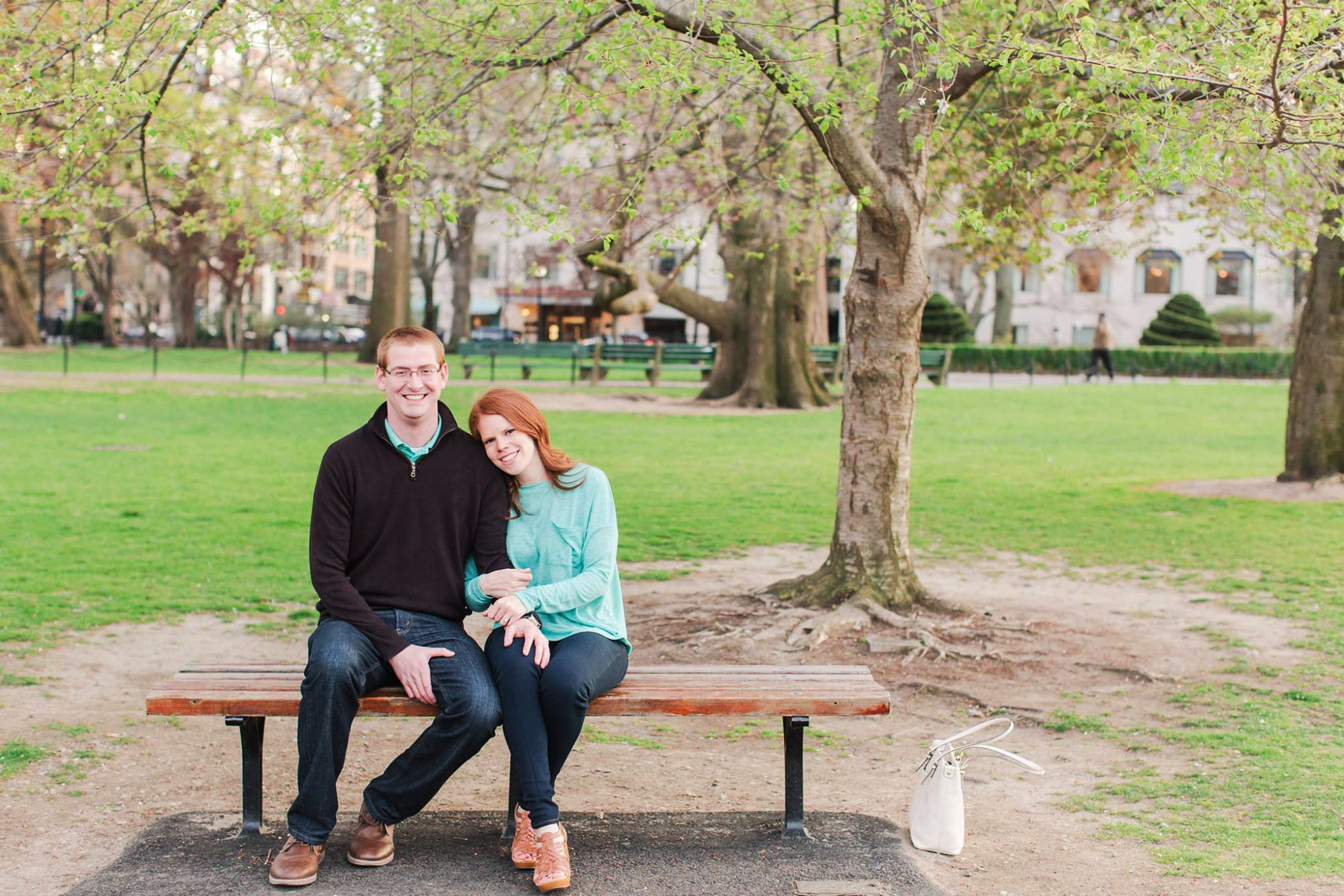 "I wouldn't worry too much about the rapid heart beat, but you should look at this." Those words began our adventures with Marfan syndrome. Our son Micah was five when an insightful pediatric cardiologist at the Alaska Native Medical Center in Anchorage identified an already enlarged aorta and suggested he might have Marfan. We had taken him to see the doctor because his heart would sometimes race for no apparent reason. One fortunate trip to this doctor and soon we were neck-deep in research, more medical appointments, and, luckily, our association with The Marfan Foundation.
The Marfan Foundation has helped to raise our son, teaching him how to live successfully with his condition. Our journey as a family with Marfan syndrome has been accompanied by one constant: The Marfan Foundation's unwavering support, knowledge, and dedication to the Marfan community. On this road, we have traveled from fear to advocacy and we are better for it. Micah is an amazing, kind, generous, and confident young man, about to venture from college into the professional world.
For most of the early years of Micah's life, he was the only child diagnosed with Marfan syndrome in Alaska. Few doctors were familiar with the condition. When we moved to Juneau, the two pediatricians in town had a meeting to decide who would take Micah as a patient. I'll never forget the kind doctor who agreed to take Micah, explaining that he was not familiar with the condition but comforted me by agreeing to "learn together" and together we became as knowledgeable as we could.
Because there were no medical specialists or support groups in Alaska, we flew to the lower 48 states for check-ups and testing. Micah was regularly seen by the medical teams at either Children's Hospital in Seattle, Oregon Health Sciences in Portland, or Johns Hopkins in Baltimore. We became early masters of long distance medical care and members of the costly frequent flyer club.
Micah would not be where he is today without the Foundation and the annual family conference. When he was about 11, my husband and I decided that it was important for him to meet some folks with Marfan and learn more about the condition first-hand. The conference that year was in Seattle. Micah had no desire to meet anyone else with Marfan and did not want to go. We finally compromised. I agreed that we wouldn't stay at the conference hotel and if he really disliked it we'd leave.
The smile never left his face – he was home, with his genetic cousins.
That conference was the turning point for our family. We didn't see Micah the entire weekend. He was busy learning, and sharing with other kids with Marfan, and he made friends that he still has today. The smile never left his face – he was home, with his genetic cousins. I soaked up knowledge from the amazing medical professionals and staff who took the time to explain things to me. I bonded with other parents and we shared our experiences about how we all were weaving our way through the tapestry of challenges presented by Marfan syndrome. Micah and I left that first conference determined and excited to become an integral part of the greater Marfan community. We now had an extended family.
When we landed back in Alaska, Micah emphatically explained to his father and his brother that they needed to go to the next conference too. And so began our annual trek to the Marfan conferences, where Micah would become this new exhilarated, confident child, and we'd bond with other parents and medical professionals. I'll never forget my older son's comment after the first conference. He confided to me that he now finally really understood Micah and Marfan syndrome. What more could a parent ask for than a place for each member to learn and feel secure?
Living with Marfan syndrome has literally been a journey. We relocated to the lower 48 states as his condition deteriorated, first to Milwaukee and then to Maryland and Massachusetts. Micah has been blessed with wonderful skilled doctors who have consistently gone above and beyond for him, many times treating him like their own son. We've learned to travel to see the best doctors wherever they are. So far he's had 18 major operations in various locations. His entire aorta has been surgically repaired using creative and inventive plumbing. I am hopeful that I will never again need to use the emergency medical list that I always carry.
Micah is strong, resilient, and happy. He's learned to live successfully with Marfan and never lets it dictate his future. Whenever there's a roadblock, and there have been way too many in his life, he's learned to find an alternate route. College has taken a few extra years, but it's merely a temporary setback. While embracing his condition, he's learned valuable life skills, persistence, and empathy for others. I'm sure his desire to pursue a career in pharmaceutical sciences is a way to give back.
The Marfan Foundation's Annual Family Conference has taught Micah to proudly say to all, "I'm 6'7" tall and proud of it!"
---

Cindy is a board member of our Mid-Atlantic Chapter. Her son, Micah, was diagnosed with Marfan syndrome at the age of 5.
---