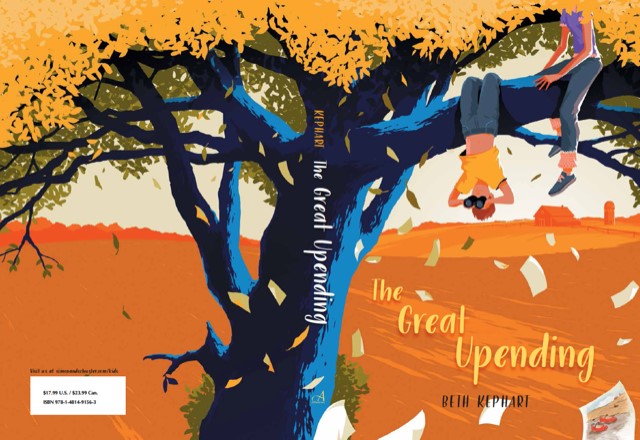 A few years ago, while writing stories for a healthcare company, I found myself in conversation with Becca Weust, a young woman who had been diagnosed with Marfan syndrome as a child. Becca had faced many complications—heart surgery and brutalizing headaches, a collapsing sternum and deepest exhaustion—and she described them to me, for that was the purpose of my call. But Becca was so intelligent, funny, interesting, and warm, that I did not wish for our conversation to end.
And so we stayed in touch. I sent her books and a clay pot. She emailed photographs of her cat, Figgis, and blooming lavender and the purple-icing cake she managed to make during a spell of being better for a while. She signed her notes "Amor Vincit Omnia" and "Yours with all the Himalayan rock salt your ions can handle," and "love," and "PS: Yesterday is a day for Aortic Aneurysm Awareness."
Soon I found myself writing a story not about Becca, but for her—a middle-grade novel about a girl named Sara who has Marfan syndrome and lives with her brother Hawk, her mom, and her dad on a drought-afflicted farm. Sara has a cat named Figgis, she's smart about seeds, she knows a thing or two about baking, and she's brilliant and funny and determined and curious, but she also needs an operation that her family cannot afford. My fictional Sara does not face nearly the number of challenges that life has brought Becca's way. Sara is not, I'm saying, Becca. Still, there would be never be this Sara without Becca.
In real life, Becca has taught me so much about the power of compassion in lives that are not easily "fixed." With her permission, I share one of her notes to me here—words that, we hope, will offer light to those in this community, and gratitude to all those who care.
Dear Beth:
Some of my most touching, reassuring, compassionate, and religious moments have been with physicians of unusual religions. I had a cardiologist who originally recommended me for heart surgery. When the referral bounced from the first-choice Marfan institution he fought to have me seen elsewhere. He was careful and compassionate about my symptoms. Often there's a mindset in treating genetic patients that we patients are just going to be chronically ill and so we should tolerate problems normal people wouldn't because there's some underlying incurable reason for our condition. Being unhealthy is our normal and some physicians get so disillusioned or burned out that they take no interest in expending the effort. But this cardiologist really was one of the first physicians who would share studies and medical language with me and truly fought for my quality of life….
During our last appointment we had a chance to talk a little. He regretted that he was leaving when so much was happening to me…. I think I've spoken with you before about how surgery or medical care is a traumatic thing; the end result might be better, but there is a breaking process. I attribute this to the distance or oddness you sometimes experience as a patient, particularly with surgeons. There have to be some barriers, distance, and clinical calm between a person, a patient, and the operating room. But there lingers the problem that sustained treatment is dehumanizing. Personhood isn't something patients have the training to put on and off like scrubs or a coat.
[As we talked], the physician took my hand and looked me in the eye. He told me … that he was a Shik. His religion taught him that God was good and that God put good and strong people into the world. We would be challenged and we would overcome challenges. The physician thought I was strong and he was sure I could do this. I squeezed his hand and thanked him for all he'd done for me and all that he would continue to do for his future patients.
This was over four years ago, but to this day I am still touched and honored to have shared that moment with not just another person but my physician. It was one of two of the most humanizing moments in my heart-related medical saga. Something I hold on to now and then like a precious gem.
Hope all is well,
Becca
---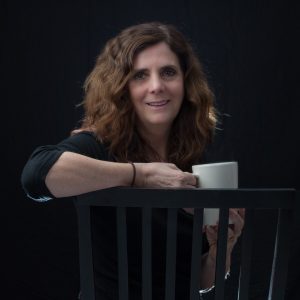 Beth Kephart is the award-winning author of nearly 30 books for adults and young people and an award-winning teacher at the University of Pennsylvania. The Great Upending is was published on March 30, 2020, by Atheneum Books for Young Readers. More at bethkephartbooks.com
---