Many people in our Marfan syndrome and related disorders agree: securing affordable healthcare is a victory! To address the needs of uninsured Americans, the Health Insurance Marketplace will open on October 1, 2013. The Marketplace gives uninsured Americans in all 50 states an opportunity to shop for and enroll in coverage that meets their needs and fits their budget.
Here is some basic information to help you get started. The government's website, has extensive information including answers to the most frequently asked questions about the Health insurance Marketplace.
Accessibility
Marketplaces will open in every state, making it easier for you to shop for, apply, and enroll. Through the Marketplaces, you can see all options in one place, including premiums, deductibles, and out-of-pocket costs. This makes it easy for you to compare options and choose the best coverage for you and your family. The Marketplace also determines whether or not you qualify for financial assistance to help make premiums more affordable.
Beginning immediately for children (and as of January 1, 2014, for adults), health reform law prohibits insurance companies from refusing coverage because of someone's medical history or health risk. As long as the policyholder pays the premium in full, insurers are required to renew the insurance policy and are prohibited from dropping the policy for those who become ill.
People who lose their job, switch jobs, or start their own small business can purchase affordable private health insurance through the new Health Insurance Marketplaces. Again, the Marketplaces provide a single place for people to compare plans and apply for coverage. Open enrollment in the new Marketplaces begins October 1, 2013, and goes through March 31, 2014.
Affordability
The healthcare reform law helps make coverage more affordable for many Americans. The law:
Prohibits insurance companies from charging people higher premiums because of their medical condition (starting January 1, 2014).
Prohibits insurance companies from charging women higher premiums for their coverage (starting January 1, 2014).
Limits the premiums that older adults are forced to pay.
Makes new financial assistance available, in the form of a Health Insurance Premium Tax Credit, to low and middle income families who don't receive coverage from their employers. People can use the tax credit to buy the insurance plan that best meets their family's needs and budget through the Health Insurance Marketplaces (starting October 1, 2013). No family qualifying for a tax credit has to pay more than 9.5 percent on their income on health insurance premiums, and lower income families pay lower premiums.
Requires plans purchased through the health insurance exchange to limit out-of-pocket costs.
Requires insurance companies to comply with the "80/20 rule." Under this rule, insurance plans must spend at least 80% of premium dollars on medical claims and improving healthcare quality, rather than on administrative expenses, or provide consumers with a rebate.
People living with Marfan syndrome and related disorders need access to affordable coverage in order to get the testing and medical care they need. Ensure you have the healthcare coverage you need for yourself and for your family. Having peace of mind about healthcare coverage is a huge victory. You can learn more about the Health Insurance Marketplace at www.HealthCare.gov or 800-318-2596.
---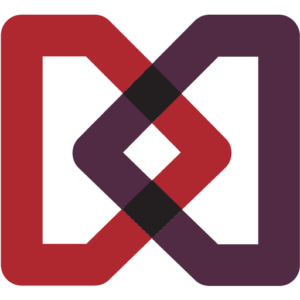 The Marfan Foundation is a nonprofit organization that saves lives and improves the quality of life of individuals with genetic aortic and vascular conditions including Marfan, Loeys-Dietz, and Vascular Ehlers-Danlos syndromes. Our vision is a world in which everyone with genetic aortic and vascular conditions can live their best life.
---