Ten years ago, we lost a dear member of our community, Julie Kurnitz. Julie served on our Board of Directors, appeared in our videos, was a founder of the Marfan Artists Project (which is now our Heartworks gala), led conference workshops, spoke to doctors and nurses about Marfan syndrome, and, was featured in print and broadcast media to raise awareness of Marfan syndrome. More than that, she was an inspiration to so many in our community as she gave so much of herself, with a smile on her face, even as she faced multiple medical challenges of Marfan syndrome.
Above all, Julie loved our annual family conference, where she could connect with her Marfan family and meet new Marfan friends. Her genetic family meant the world to her. That's why she always wanted any money donated to The Marfan Foundation in her honor to be designated to scholarships for the annual conference. It was only because of the Foundation's scholarship program that she was able to attend. Therefore, upon her death, Julie's sister, Lyz Kurnitz-Thurlow, established the Julie Kurnitz Conference Scholarship.
The Foundation's conference scholarships help offset the cost of the conference for more than 100 people every year. Tracy Stoppelmoor, president of our North Dakota Chapter, who received a scholarship to our 30th annual family conference earlier this summer, explains the many ways the conference helped her in her Marfan journey.
"I participated in a variety of educational workshops, and took advantage of the free patient assessment at the conference clinic. This was an unbelievable opportunity. There are no Marfan experts at home in North Dakota, but at the conference clinic, I was evaluated by the leading Marfan syndrome experts in the country. I can't even put a price on the value of this!" said Tracy.
She went on to explain how valuable it was to meet other people affected with Marfan syndrome. She said, "The interactions I had with other attendees has quickly developed into caring friendships and given me a support group I have never had. I was quickly accepted into the Marfan family and even felt comfortable enough to share some of my personal experiences that I rarely speak about. After 25 years of being alone, I now have a new family that understands the challenges I face daily. I am now a strong advocate for sharing knowledge and boosting awareness within our community and can proudly stand tall and finally comfortably say, 'I have Marfan syndrome.'"
Our next annual family conference is August 6-8, 2015, in Chicago. You can help make it possible for more individuals and families to have this life-changing experience. In Julie's memory, you can help more people like Tracy – adults, teens, and children alike – take advantage of the medical information and support that the annual family conference provides. Please make your donation today.
---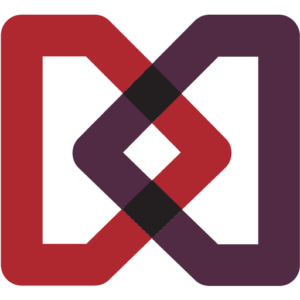 The Marfan Foundation is a nonprofit organization that saves lives and improves the quality of life of individuals with genetic aortic and vascular conditions including Marfan, Loeys-Dietz, and Vascular Ehlers-Danlos syndromes. Our vision is a world in which everyone with genetic aortic and vascular conditions can live their best life.
---