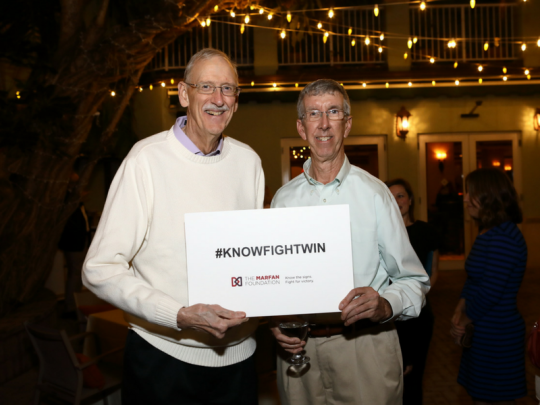 February is Marfan Awareness Month and The Marfan Foundation urges everyone in the Marfan and related disorders community to get involved in this year's campaign, #KnowFightWin.
Awareness is critical because, while approximately 200,000 people in the country have Marfan or a related disorder, experts say that half are not diagnosed and are at risk of a sudden early death from a tear in their aorta, the large blood vessel that takes blood away from the heart. Most people with Marfan syndrome exhibit outward signs (such as disproportionate height, long arms and legs, hypermobile joints, indented or protruding chest bone, curved back) that should lead them to get a medical evaluation. And, with a diagnosis and treatment, affected people can live a long lifespan.
There are several ways to get involved in Marfan Awareness Month.
Follow the Foundation on Facebook, Twitter, and Instagram and like, share, and comment our posts. You can also create your own. On Facebook, you'll be able to add a Marfan Awareness Month frame to your profile picture (beginning February 1). The Foundation also offers a host of new graphics for Marfan Awareness Month 2018. Be sure to use our hashtag, #KnowFightWin.
Organize a local awareness or fundraising event locally. Our volunteer toolkit describes several options for events that you can hold in schools, hospitals, work places, and other community locations. Contact Suśan Sobers at ssobers@marfan.org to get a copy of the toolkit.
Donate on Marfan Awareness Day of Giving on February 15 to support the Foundation's education and awareness programs.
Awareness has saved the lives of so many. Susan Keightley's friend saw a news piece on TV and called Sue suggesting her daughter be checked for Marfan; she was subsequently diagnosed. Jennifer Reisinger learned about Marfan from an article in Family Circle magazine. Todd Richard's sister, Paula, was diagnosed after she brought a Newsweek article to her cardiologist.
Please learn how you can join our efforts and get involved! You can help us in our battle to #KnowFightWin!
---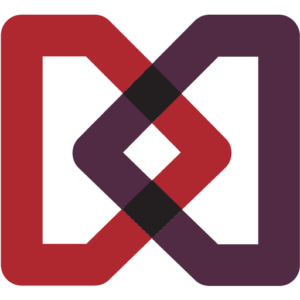 The Marfan Foundation is a nonprofit organization that saves lives and improves the quality of life of individuals with genetic aortic and vascular conditions including Marfan, Loeys-Dietz, and Vascular Ehlers-Danlos syndromes. Our vision is a world in which everyone with genetic aortic and vascular conditions can live their best life.
---