A Marfan Awareness Month Blog
Marfan Awareness Month is a time to raise awareness of Marfan syndrome among the public and healthcare community, and it is important to hear from medical experts. One of these is Dr. Douglas Richter; he has a unique connection with the Marfan community because he too has the condition. He was diagnosed with the condition at age 12 by an ophthalmologist and has endured seven surgeries related to Marfan syndrome.
What is most important to the medical community when it comes to awareness of Marfan syndrome?
Education about Marfan syndrome needs to be part of every medical student's curriculum so that every future physician can recognize the signs and symptoms in a patient to make the diagnosis and confirm it with the proper testing. Also, genetic testing for known FBN-1 mutations needs to be widely available, affordable, and covered by health insurance.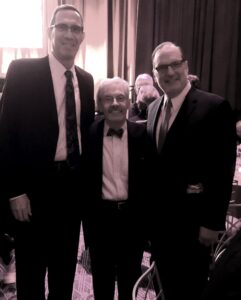 What do you think are the top three signs/symptoms for people to recognize about Marfan syndrome?
Chest pain, especially if it radiates to the back, is clearly the most important symptom to take seriously and get evaluated immediately, as it is the most common symptom of aortic dissection and rapid diagnosis and treatment of an aortic dissection increases the chances for survival.
Shortness of breath associated with left- or right-sided chest pain radiating to the shoulder on the same side could be a pneumothorax and also needs rapid diagnosis and treatment, as a severe pneumothorax can also be life-threatening.
The third symptom is the perception of visual flashes and loss of part of the visual field, which would be common symptoms associated with retinal detachment. Again, the quicker the diagnosis and treatment, the better the outcome.
What is/are the biggest misconception(s) about Marfan syndrome and/or people with Marfan syndrome?
People with Marfan syndrome are not all tall and skinny, and they don't all wear glasses.
What do you wish everyone knew about Marfan syndrome?
Thanks to decades of research, diagnosis is faster and more accurate, medical management has improved, and surgical procedures have been developed and perfected. This has led to longer survival and a better quality of life for people with Marfan syndrome.
---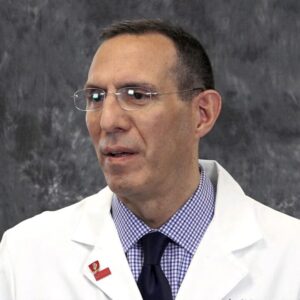 Douglas M. Richter, MD, FACC, FASE, is a non-invasive Cardiologist, Cooper University Health Care; Assistant Professor, Cooper Medical School of Rowan University; and Director, Genetically Mediated Aortic Disease (GMAD) Clinic.
---