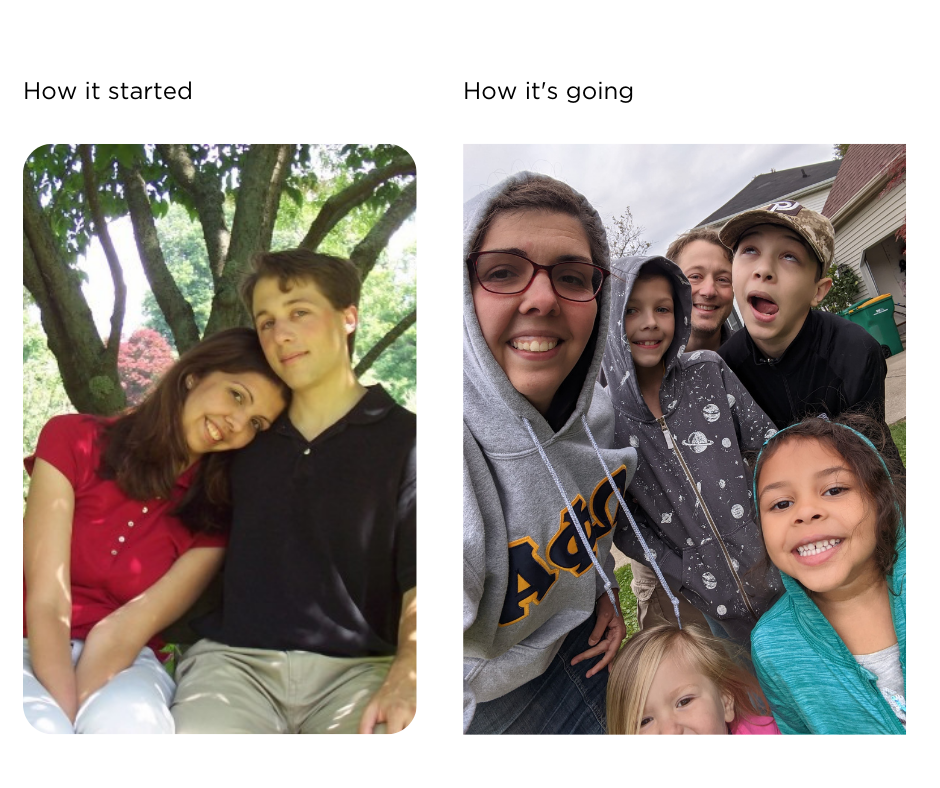 In 2010, Maya Brown-Zimmerman and her husband, Mark, co-wrote a blog post, Marfan Through a Husband's Eyes, giving a glimpse into their lives as a young couple navigating Marfan syndrome. We've always loved this post for its realness, so we asked the couple to share an update.
Maya writes: So, it's been 11 years since Mark first wrote about Marfan through his eyes. At that time, we'd been married a couple of years and had a new baby. Since then we've seen:
A cross-country move
3 more children
4 surgeries and a couple more hospitalizations for me
Me going back to school
10 more Annual Conferences
We're just as involved with the Foundation as ever, especially since we have an affected child now. Mark has helped with the spouses' workshop at Annual Conference off and on, although you can usually find him wandering the hotel with our young daughters (but when in-person conference resumes in 2022, they'll both be old enough for the kids' program!).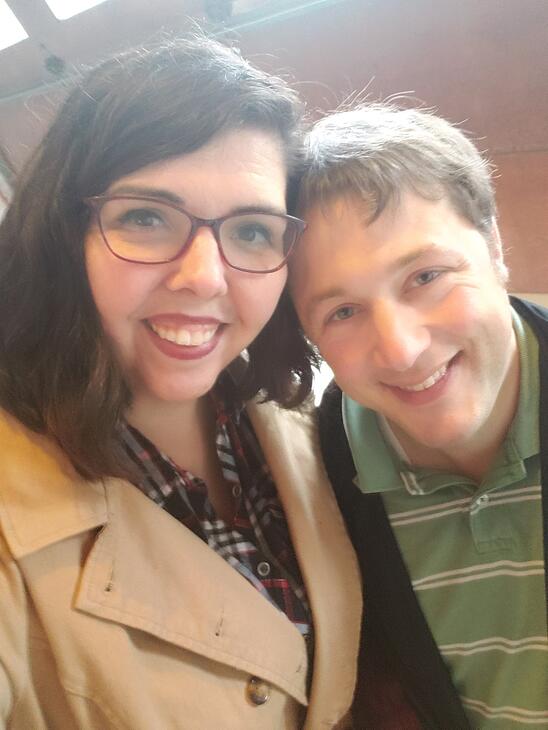 You can read Mark and Maya's original post, and many others, on Maya's blog, marfmom.com.
---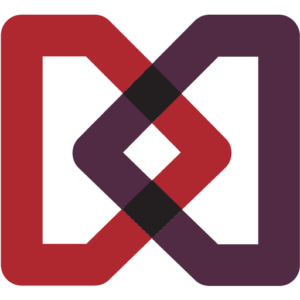 The Marfan Foundation is a nonprofit organization that saves lives and improves the quality of life of individuals with genetic aortic and vascular conditions including Marfan, Loeys-Dietz, and Vascular Ehlers-Danlos syndromes. Our vision is a world in which everyone with genetic aortic and vascular conditions can live their best life.
---