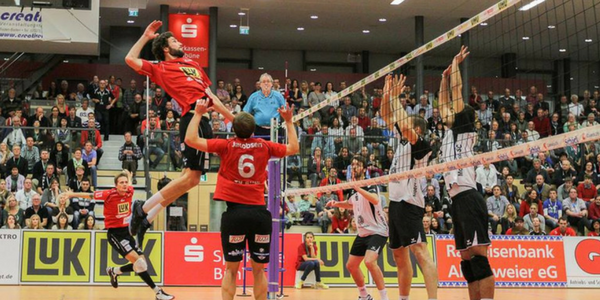 A Marfan or related disorder diagnosis can be elusive for an athlete, particularly an athlete who does not display the typical cluster of characteristics.
Consider the experience of Nick Vogel, a 6'9" volleyball player who grew up in San Diego playing High School volleyball and went on to play for UCLA (2008-2012), professional volleyball in Greece and Germany, and for the US Men's National Team.
Other than his height, Nick did not display visual nor easily-detectable characteristics of Marfan syndrome. Preliminary screenings for the condition are done on all volleyball players at the club and college levels, but intensive screening isn't indicated nor affordable for the average 16-18 year old who displays no features other than height. Tall is standard in the volleyball world.
It wasn't until a routine echocardiogram was performed by USA Volleyball's team physician that an abnormality was detected in Nick's aorta. Nick received the news by telephone while playing for Club Team Friedrichshafen in Germany, along with the order to stop all strenuous activity immediately.
"Of course, receiving news of this magnitude was an earth-shattering feeling as it involved the immediate cessation of an activity that I had been building my entire life around," said Nick. "Coping, however, was relatively easy because of the incredible support structure that I had. My family raised me in an environment of emotional intelligence and has given me the tools to cope with something extreme like this. It was tough. It broke my heart. But reframing and looking for new opportunities can always inspire your next step."
Although he was unable to join them on the court, Nick stayed in Germany to support his team from the sidelines through the remainder of the season including the German Bundesliga Championship as well as for their gold medal victory for the German Cup.
Genetic sequencing throughout the following weeks would reveal an FBN1 mutation. (To be commended for the potentially life-saving routine echocardiogram are USA Volleyball's head coach, John Speraw, and team physician, Paul Grossfeld, MD). Nick officially retired from playing volleyball in 2015 at the age of 25.
"I'm eternally grateful that people like Dr. Paul Grossfeld raise awareness and dedicate their time to this research as it's quite possible that my anomaly would have gone unnoticed. If that had happened, the result could have been catastrophic," said Nick.
Nick has since gone on to coach club, private, and college volleyball. He is dedicated to his wellness routine, which includes medication, physician-approved exercise, and regular doctor visits to monitor his overall health and the possible need for aortic repair surgery. It has become a mission for Nick to raise awareness, educate, and support athletes and their families within the volleyball community who may be affected by Marfan or related disorders. To that end, he is meeting with and providing educational materials and encouraging screening to high school, club, and college coaches, players and their families as well as hosting educational booths at volleyball tournaments throughout the southwest.
Nick has advice for others who are diagnosed with Marfan or a related disorder and have to change or completely eliminate their athletic pursuits.
"First, I would remind them that the athletic track they were on is merely one part of their identity and not all-encompassing," said Nick. "I'd also emphasize that the world of athletics builds so many skills that prepare its athletes to succeed in other aspects of life and that much of what they feel they are missing is the drive, competitive nature, and kinship of the sport. These are all things that can be found in countless other fields of interest and their past athletic experiences have primed them to excel there as well."
While it is important for everyone with Marfan and related disorders to exercise, certain modifications are recommended. Read the Foundation's latest physical activity guidelines, which cover the recommendations and explain why they are important to follow.
---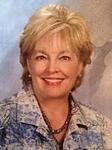 Rita McCrerey, of San Diego, is Nick's mom. She is a licensed clinical social worker who has practiced for 40 years in the San Diego area in acute care hospitals, rehabilitation programs, home care programs, hospice programs, church settings, and in private practice. She is a family caregiver for her 100-year-old mother. Like Nick, she is passionate about education and awareness about Marfan and related disorders.
---