[vik-tuh-ree, vik-tree]
A success or superior position achieved against any opponent, opposition, difficulty.
Living with Marfan syndrome or a related disorder is not easy. There are so many challenges along the way. But there are also so many victories to be celebrated. There are big victories, such as recovery from major aortic surgery, and there are some days when just getting out of bed is a victory. And there are everyday victories as you overcome physical and social challenges associated with your condition.
We asked everyone who attended our annual conference in L.A. what victory means to each of them. Here is what they told us.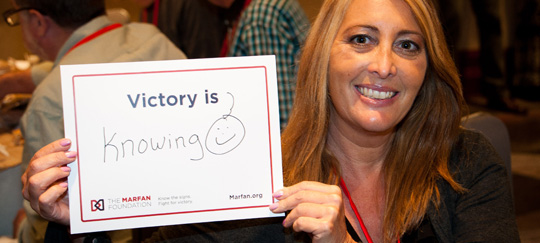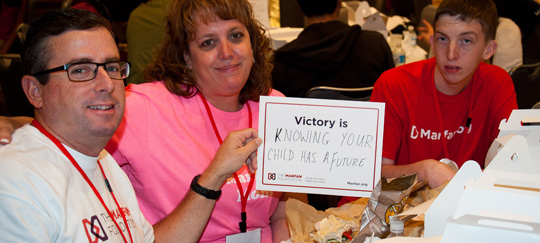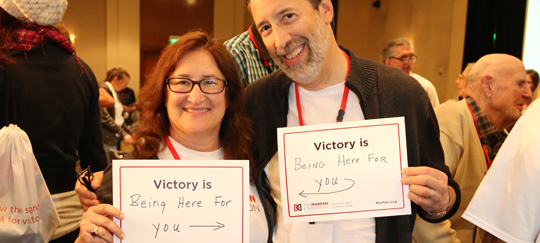 What does victory mean to you? Comment here and tell us. Or, download our Victory Is… sign, write what victory means to you, and send it to us at publicity@marfan.org with "victory" in the subject of your email. Be sure to include your name and hometown. We want to share your victories with everyone here on our website and in our social media!
---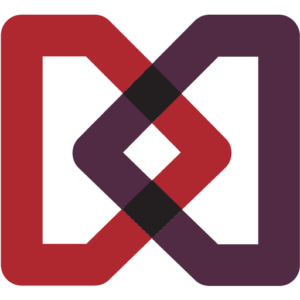 The Marfan Foundation is a nonprofit organization that saves lives and improves the quality of life of individuals with genetic aortic and vascular conditions including Marfan, Loeys-Dietz, and Vascular Ehlers-Danlos syndromes. Our vision is a world in which everyone with genetic aortic and vascular conditions can live their best life.
---