In 1971, at the young age of two, Amy Grimshaw had a routine appointment with a doctor at the Army base in Ft. Leavenworth, Kansas, where her family was stationed. The doctor noticed differences in her bones, including long limbs, flat feet, and a curved spine, and together these raised a red flag. He mentioned the possibility of Marfan syndrome to her parents.
Four years later, when her father was stationed at the Pentagon in Washington, DC, she saw doctors at Johns Hopkins and her diagnosis was confirmed. Her father was also diagnosed, and it was later determined that his two siblings and his mother had Marfan as well.
Because her dad was in the Army, the family moved frequently, and Amy did not have consistent medical care. As a child, her needs were orthopedic, which were addressed as they arose. There was not much discussion about, or care provided for, possible cardiac issues. Her dad had a 24-year Army career, and he served two tours in Vietnam. He was an active, tough man who appeared healthy, so Amy assumed she was too.
It wasn't until age 53 that Amy's dad began having symptoms leading to an echocardiogram that indicated an immediate need to replace his aortic root and aortic valve. His surgery was successful, and, now at 81, he has not experienced additional aortic issues. Amy was 23 at the time and had not gone to a cardiologist regularly. After his surgery, however, she began to see her dad's cardiologist routinely for annual assessments and echocardiograms.
"We didn't know much about Marfan, and neither did many of my doctors. We should have been doing more," Amy recounted. "I never thought there was anything wrong with my heart. I am lucky nothing happened over those years."
Symptoms Led to Life Flight
Over the next 10 years, Amy was compliant with her medical care and had routine cardiology checkups. In April 2002, at age 33, she started a new job in Raleigh, NC. Amy traveled to Wilmington with her new boss to give a presentation. On the way back, she began having excruciating pain. Concerned it may be her heart, Amy's boss pulled over, and they called 911. The pain traveled up to her jaw and down her leg, and her foot was completely numb. She was taken to a rural area hospital, and they took her for imaging right away. Amy could tell by the technician's face that things were not good. The doctor told her there was a tear in her aorta, and she was transported via Duke Life Flight to Duke University Hospital in Durham, NC.
At Duke, she learned she had a dissection that went all the way from her heart down to her leg, which had caused the numbness. Amy went in for emergency surgery for an aortic valve, root, and ascending aorta replacement. She was in the hospital for five days and spent several months recuperating.
"I thought I was in good shape after my valve was replaced," she stated. "My dad was fine after his surgery, so I thought that would be it. I didn't ask many questions, and I didn't realize the fragile condition of the rest of my aorta."
Establishing Good Patient Care
In 2013, after experiencing mini-strokes, Amy began seeing Dr. Chad Hughes, a cardiovascular surgeon, and director of the Duke Center for Aortic Disease, where she established an ongoing care plan.
Still, two years later, Amy felt the sharp pain in her chest again. In tune with her body, she went to the emergency room, where a CT scan showed a new tear in her already dissected descending aorta. She was transferred to Duke where they worked to stabilize her; Amy was told she would need surgery within a few months. In October 2015, Dr. Hughes successfully replaced her descending aorta.
After her surgery, Amy learned her abdominal and aortic arch aneurysms were beginning to grow and required regular monitoring. At the beginning of 2018, Amy was experiencing new cardiac symptoms and went to the emergency room, where a CT scan revealed her abdominal aneurysm had increased significantly in size. The results were shared with Dr. Hughes, whose team then reached out to Amy to schedule an immediate appointment to discuss the details and schedule surgery.
"Dr. Hughes is so precise. He makes the extra effort to measure the same spot on my aortic images following each scan, so he has a true knowledge of any changes," explained Amy. "He is really good at taking the time to answer questions and explain exactly what is happening and what is needed. I had never had that level of care."
Six weeks later, Dr. Hughes performed surgery to replace her abdominal aorta.
"I felt a great level of comfort and a bond," Amy explained. "Dr. Hughes not only knew what he was doing, but he knew what he was doing for me – he really knew Amy. He was making the best decisions for me, and that was huge."
Don't Be Afraid to Ask Questions
Amy is still being monitored and will need another aortic surgery in the future, but she now knows the signs of dissection. She encourages others with Marfan syndrome to take control of their healthcare.
"Educate yourself online, join support groups, and don't be afraid to ask your doctor questions," Amy said. "It is important to have a good relationship and a level of comfort with your doctor. I regret that I didn't ask questions earlier."
Amy stressed the importance of having a team of trusted medical staff to provide the best possible healthcare.
"If I were anyplace else and something happened, I would say, 'Get me back to Duke,'" Amy stated. "I know there are great doctors and hospitals elsewhere, but I would want to go to Dr. Hughes and Duke."
Be sure to join Dr. Hughes and many others from the community for the North Carolina Walk to Victory on April 23, 2022. Register now!
---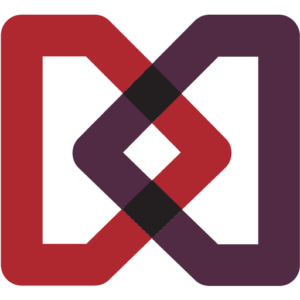 The Marfan Foundation is a nonprofit organization that saves lives and improves the quality of life of individuals with genetic aortic and vascular conditions including Marfan, Loeys-Dietz, and Vascular Ehlers-Danlos syndromes. Our vision is a world in which everyone with genetic aortic and vascular conditions can live their best life.
---